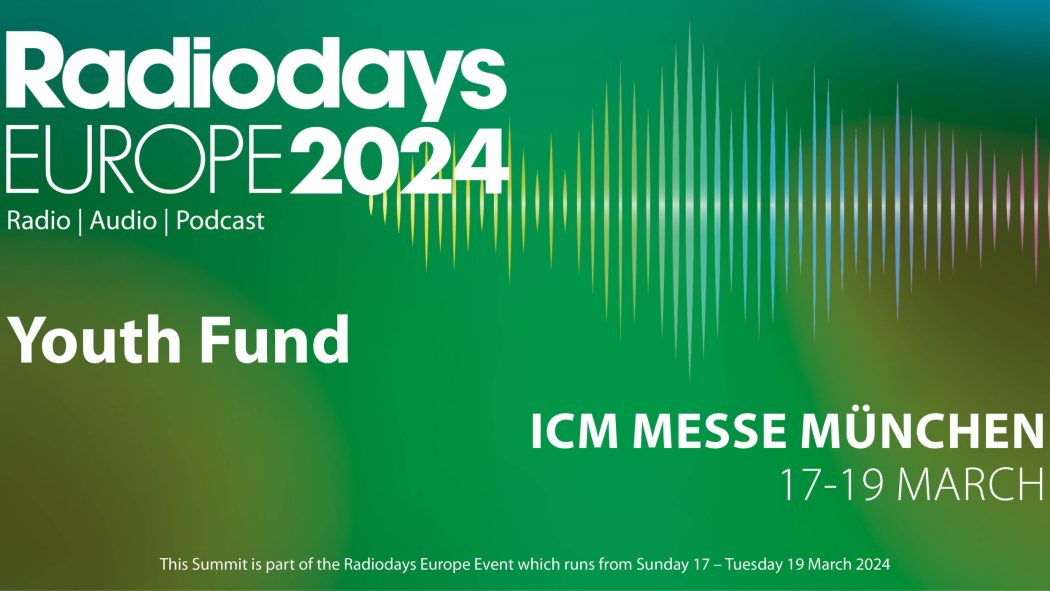 Radiodays Europe Youth Fund
We are delighted to announce the introduction of 'The Radiodays Europe Youth Fund' which will take place in Munich during Radiodays Europe 2024.


This is this first year of this pan European initiative which has been designed to encourage new, emerging and diverse talent from across Europe to engage with the Audio, Radio & Podcasting Industry as a career option.


Our aim with this fund is to bring together 50 young people (ages 18-25) from across Europe to attend Radiodays Europe 2024 for specially curated training opportunities, networking, introduction to industry contacts as well as attending the main conference event.


We know that our industry relies on the talent, enthusiasm and energy of the next generation and because of this fund, for three days young people from all over Europe will come together to explore, discuss and be inspired by the innovations in radio, audio and podcasting.


We are looking for sponsors from all over Europe including broadcasters, representative organisations and platforms. If you would like to get involved or would like to put us in touch with someone who might be able to help us then please get in touch: helpdesk@radiodayseurope.com


This fund will enable the Radio, Audio & Podcast Industry to:
Provide audio training and development opportunities for young people from diverse backgrounds in a professional conference setting
Contribute to the health of the sector by supporting emerging and new talent across Europe
Act as a flagship project for collaboration and partnership between public service and commercial broadcasters
This fund is one way in which Radiodays Europe is Shaping the changing Audio Landscape, and by investing in the future, make sure you are part of it.