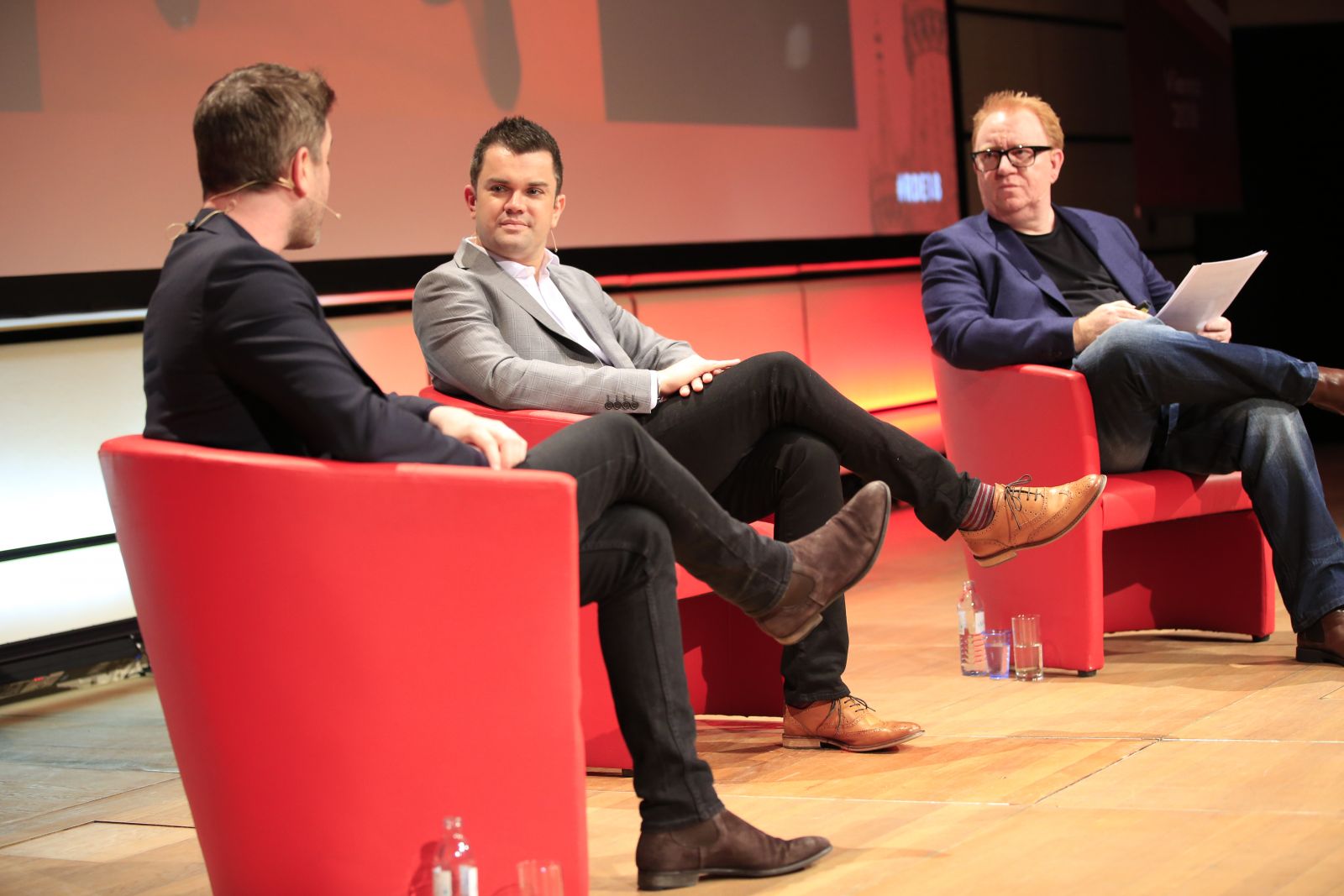 Dave Berry was the host of the Capital FM Breakfast show for over five years before joining Absolute Radio in 2017.
Content Director, Paul Sylvester, was candid at Radiodays Europe and shared his insight into the process behind signing Dave and launching the new programme. "You have always got to be on the look-out for new talent and presenters – it's not just want happens on the mic but off it as well" said Paul. It's important to look at talent from community radio, other broadcasters and now podcasts to find something that fits. Paul said "poaching talent is actually the greatest fun you can have" but emphasised that he really wanted Dave to come and work with them and was willing to go make the moves to get him.
Dave was told that, by doing this show with Absolute, it would lead to a Breakfast Show slot in the future – as long as things went well! So he was keen.
But how do you get a show like the new Dave Berry Breakfast Show to work? Well, it's integral to make sure everyone in the team knows what their role is. The co -presenter has got to be a good listener, to push Dave in the right direction. Radio acts as a companion so Paul thinks it is much better when there is chemistry and everyone gets along on air.
Dave agreed, He was confident in his show and had thought carefully about what works. "You need energetic people around you, so it's important that Matt (my co-presenter) and I find eachother funny" he said.
Any last words of advice? The show needs a vision! Paul said that once you create the vision for the programme, the rest will follow – so be specific, and share the detail about the programme with everyone in the team.