Here we get exactly what we need – four session halls, workshop rooms and large open spaces for exhibition and lunches – all well concentrated on just one of the floors in the building.
Where in Paris is the venue?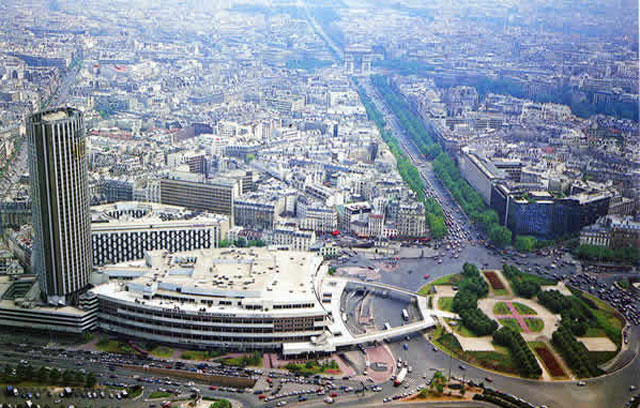 Get a first impression of where this is in Paris on this picture. It is a 15 minutes walk from the Arc of Triumph on top of the parade street Champs Elysee to Le Palais des Congrès in the foreground. The tall building over the venue is the Hyatt Regency Paris Etoile Hotel, which is the third highest building in the city.
Read more about venue, getting there and hotels.