The evolution of radio and TV is detailed in chronological order, right from the beginning. From the creator of the phonograph, Édouard-Léon Scott de Martinville, through Gugliemo Marconi, BBC's first ever website, and speeding up through the modern day, and arriving at the main destination: Visual Radio.
What is visual Radio?
Visual radio is not a product, it is a new era where radio stations record radio shows in order to engage audiences and reach further listeners. Thanks to social media, videos are now broadcast into hundreds of platforms filled with new feedback, new clients and opportunities for growth.
The eye catching images harmonize studio recordings in new and stimulating ways, with no intend to "kill" the radio, but to improve it, if possible, into the next step on visuals:
Virtual Reality.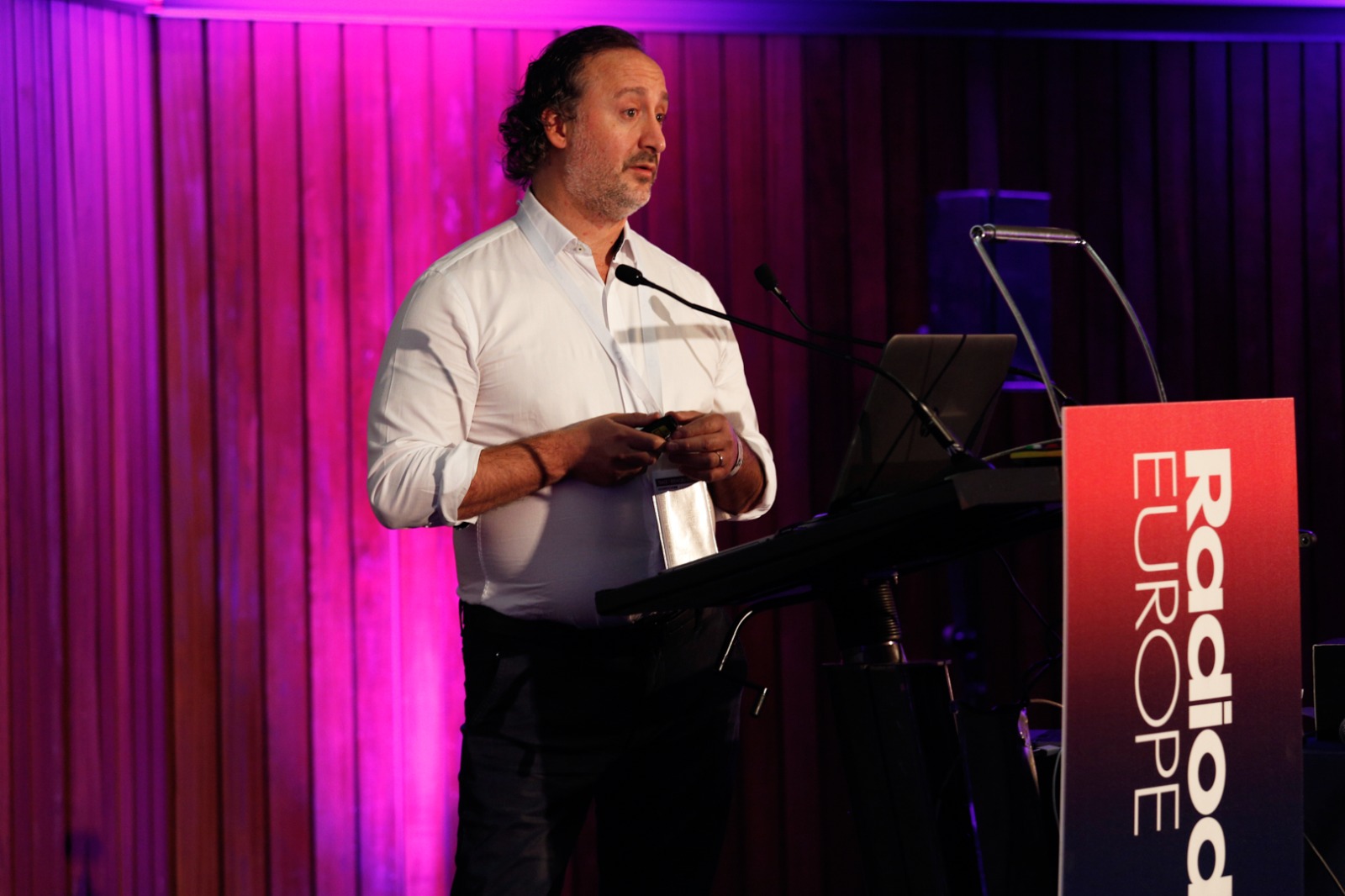 Daniel Corazzi presenting Eyeora
Virtual Reality is the next step for technological advances world wide and companies such as Eyeora focus on media in order to provide creators with new and improved tools for faster engagement, in more effective ways. – Technology is now a crucial part of reality thanks to highly developed resources such as immersive devices.
As a fundamental part of reality, technology is, without a doubt, the breaking point for businesses such as content development, radio and TV as they combine innovation with affordability in order to simplify creation.
"Put everyone in the front seat." – Daniel Corazzi
How can we get VR into Radio?
Getting great 360 content from the studio is ideal – Record and broadcast great music and great guests with a closer feeling to the audiences.
Nick Goodman analysed some of the main ways to effectively succeed:
Live music
Off Air Activity
Behind The Scenes
Client/Sponsor content
In the end, it's all about the relationship with the listener, VR can absolutely improve and gather audiences with refreshing innovations.
Witten by Andreia Simão, Gonçalo Martins and Mariana Serrano