For Cristina, a bookstore is still seen as a sacred space and reading in a space with other pleasures makes the bookstore a more democratic and accessible space. Located on the Pink Street in Lisbon, a street traditionally linked to bars and clubs, the existence of a bookstore made it possible for it to attract an audience that doesn't have the pleasure of reading and that could gain it.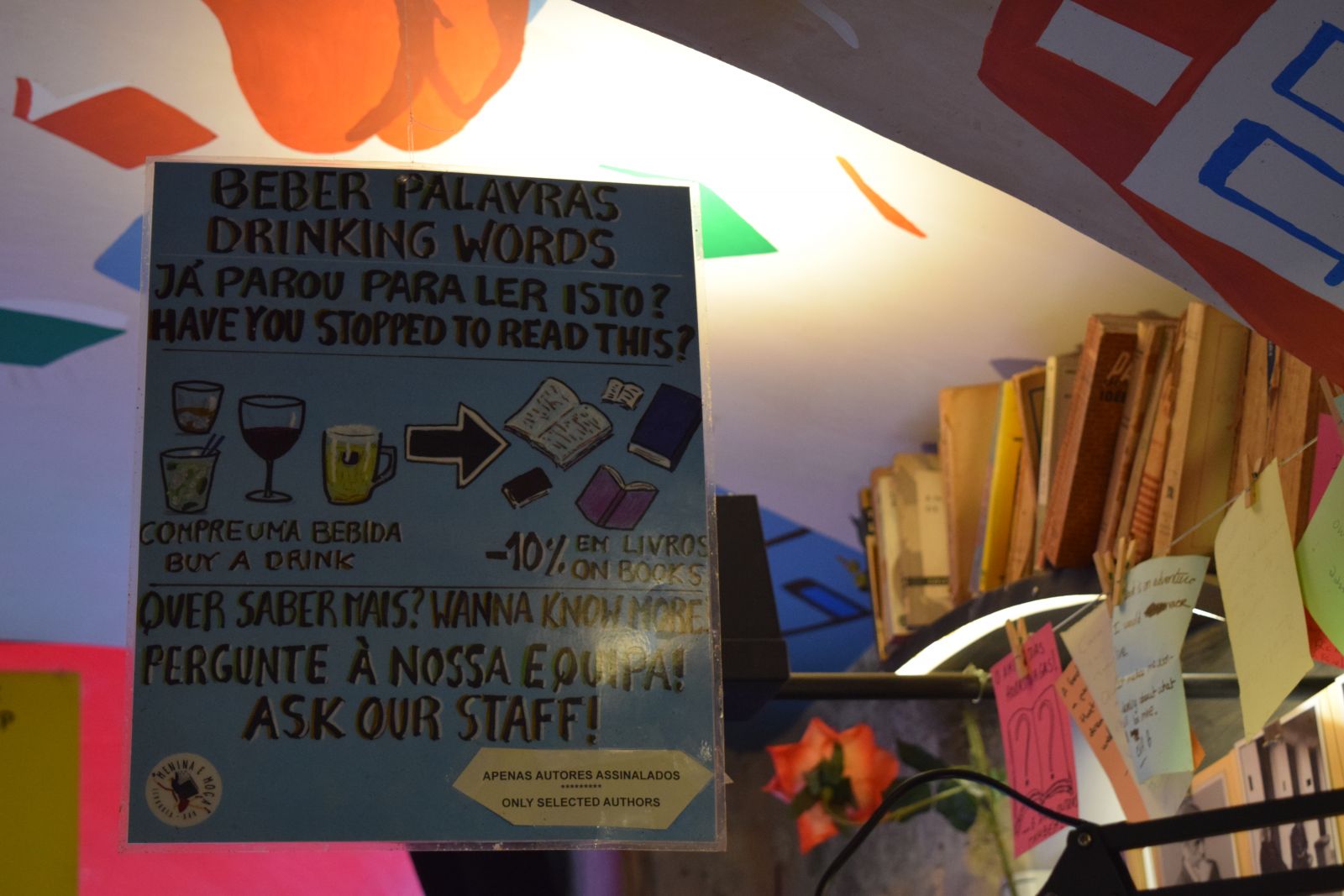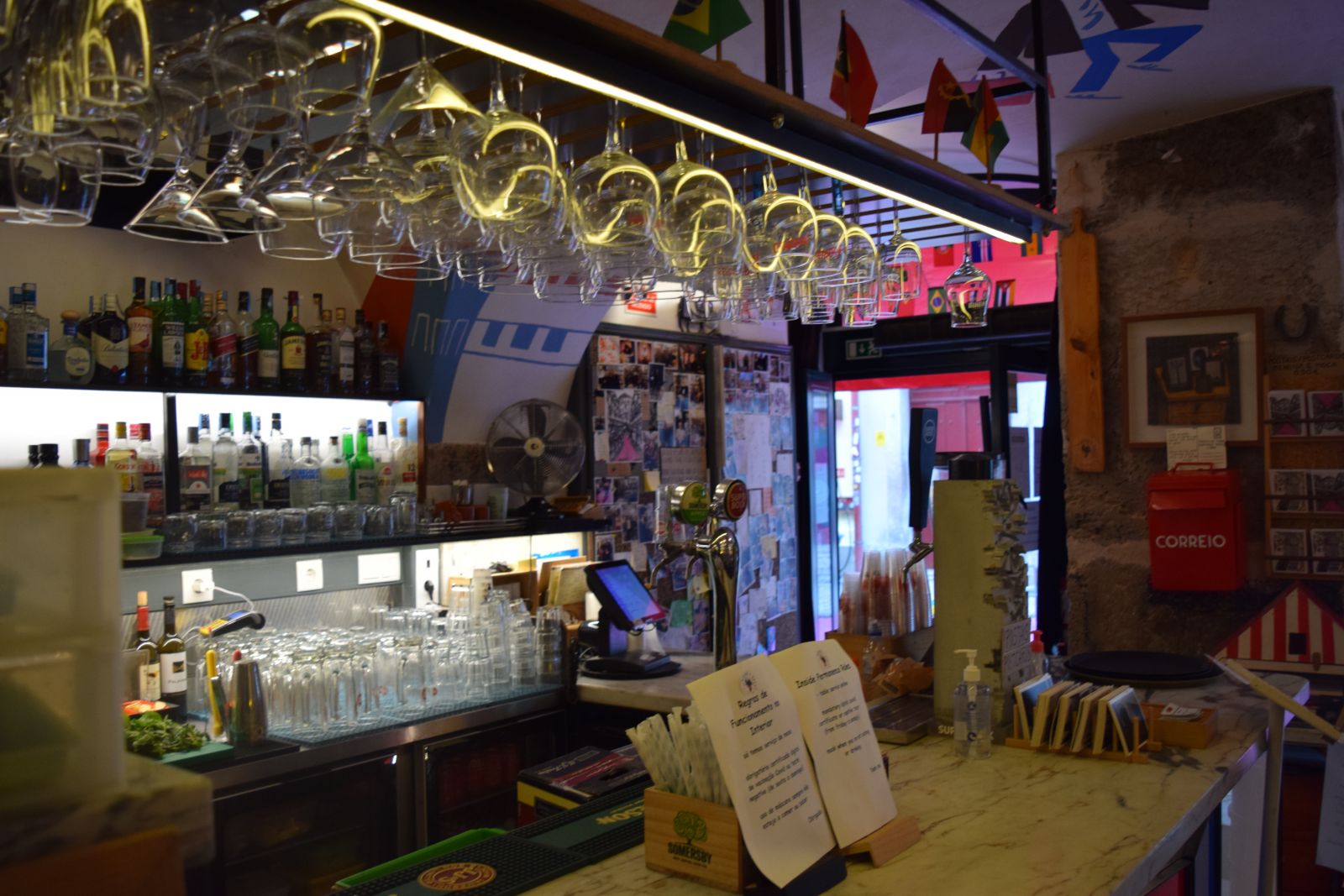 Fixed poster and the bar counter // MARIANA SERRANO
It was also Cristina's concern to captivate the foreign public in order to make literature known to tourists, who come to pink street to have fun and took a drink. This way, they can have the possibility to read the various Portuguese works translated into English in the bookstore and, if interested, buy the books and take them in their luggage. "That way I can make other worlds known to people who come from another world", says Cristina.
During the pandemic it has been a challenge for the owner to control the number of people inside the establishment and maintain the security of the space. Now however, the Sunday jazz sessions are back and Cristina's wish is that the rendezvous sessions return, a time dedicated to editors and writers to be able to talk about the books, included for foreigners.
The bookshop-bar Menina e Moça is located on Rua Nova do Carvalho 40-42 and it is open every day from 2pm to 2am.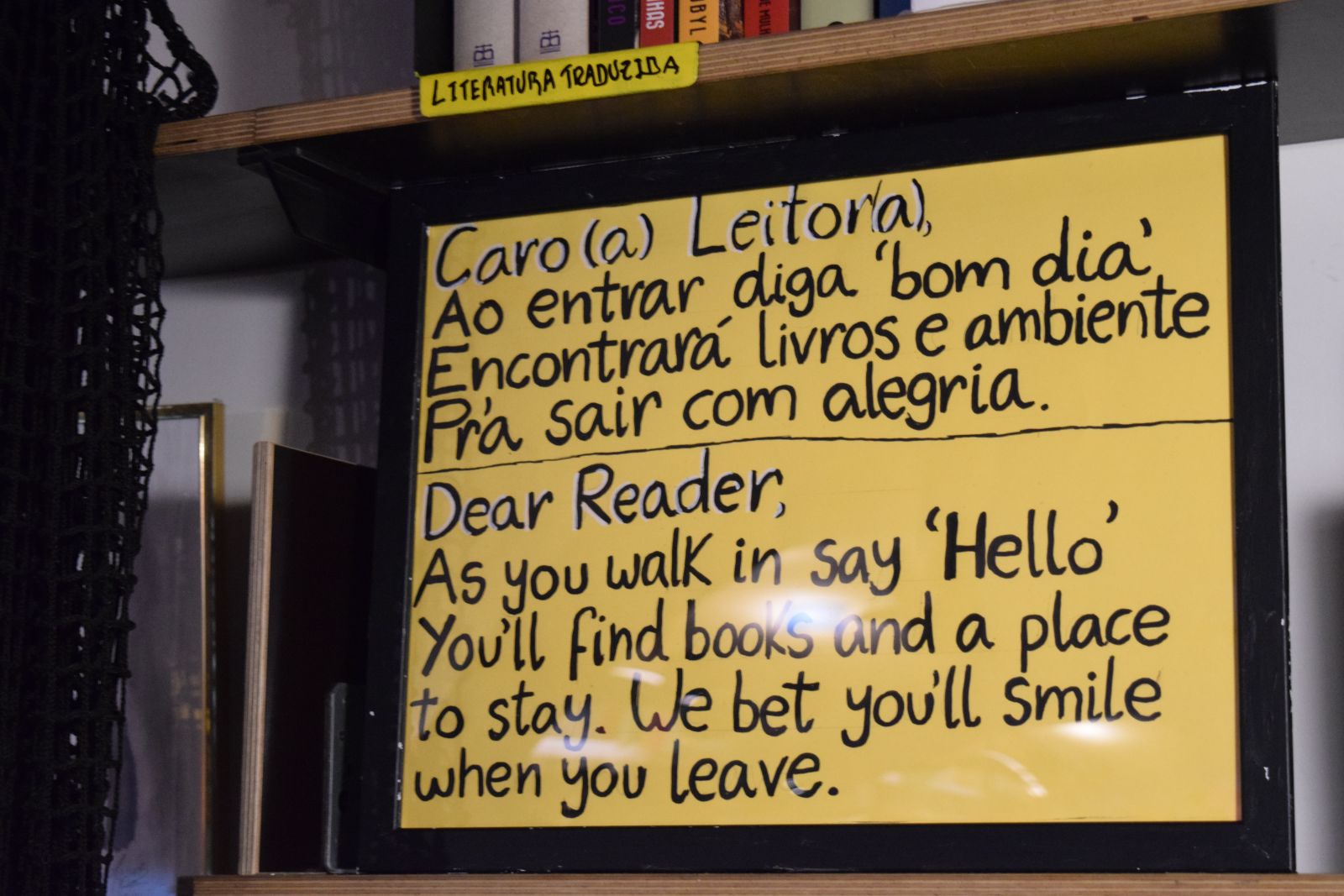 A Notice to Readers and Bookshelf // MARIANA SERRANO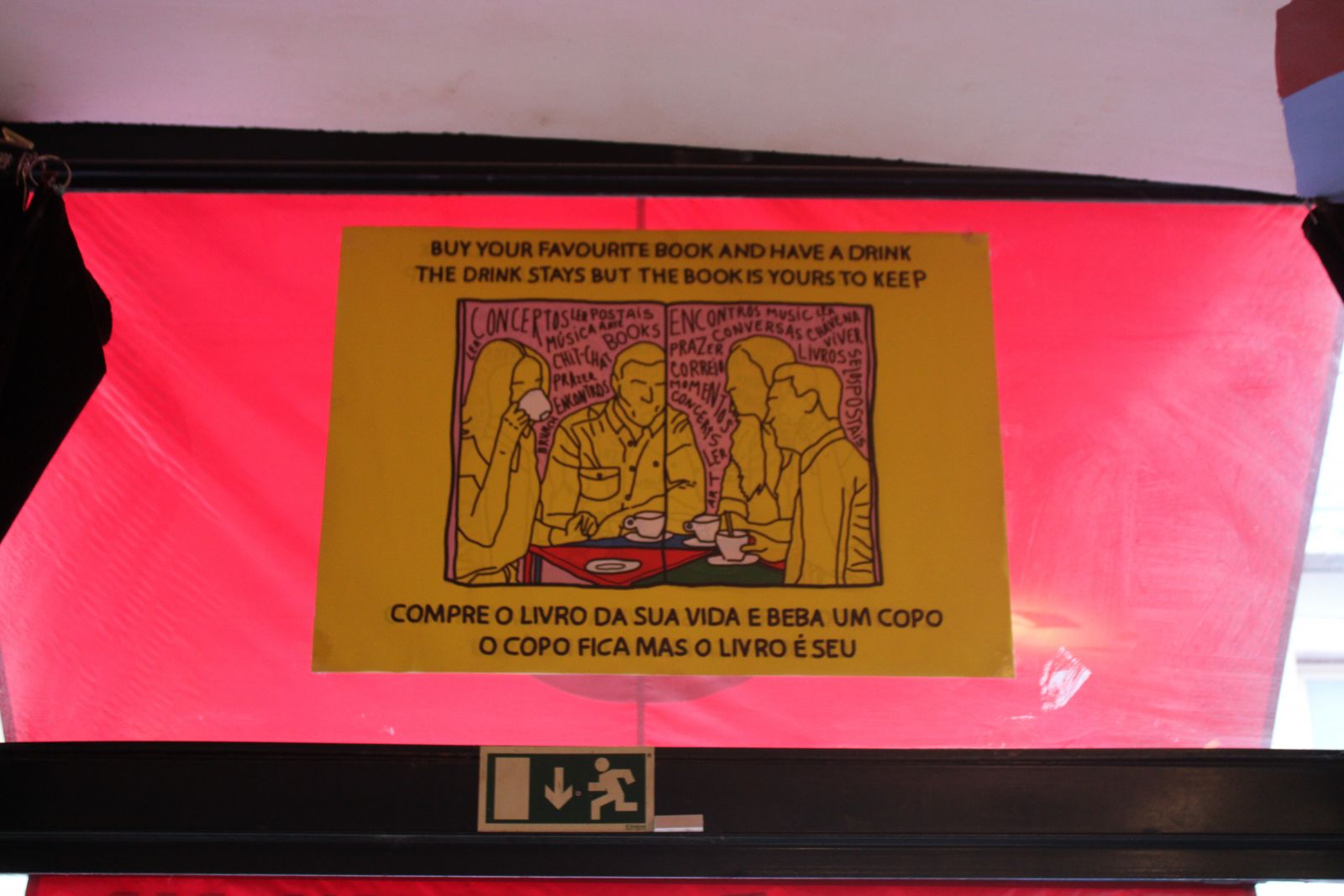 Poster outside the bookshop-bar // FRANCISCO SEZINANDO
Written by Francisco Sezinando
Reporters: Andreia Simão, Francisco Sezinando and Mariana Serrano

Join us at Radiodays Europe – Register Here