An organisation out of Germany which is working towards more opportunities for women in the radio and audio industry is Digital Media Women. DMW is a community of over 24,000 members and 115 active volunteers with three clear objectives; To live in a world where diversity reigns, to work in a world where women have equal rights and influence, and to see this vision become a reality in digital media, where they see the greatest opportunity.
To achieve this vision, Digital Media Women have developed a number of strategies in which they have increased the visibility of women in the industry, provide opportunities to improve skills in digital media and, of course, network with one another. When it comes to visibility of achievements from women on all stages, DMW have created a blog to achieve this – publishing news and industry insight, supporting and sharing the achievements of women in the digital space. Similarly, they support and connect women who are instrumental in driving changes and transformation in the industry – from meetups and academies to larger scale networking events, known as theme events.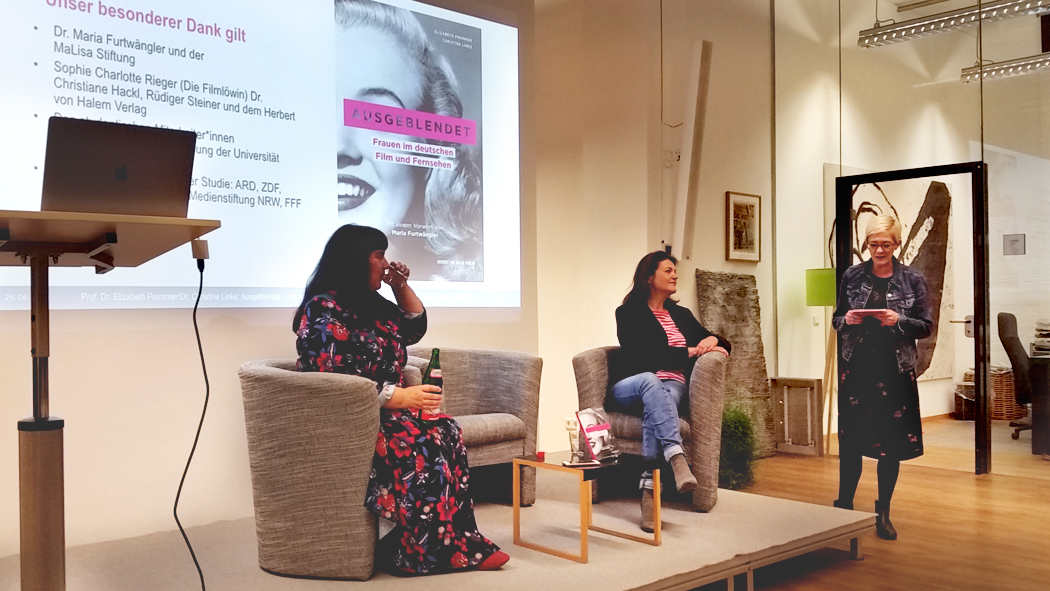 02.
Events by DMW take place all over Germany from Schleswig-Holstein via Hamburg, Berlin, Cologne, Rhine-Main, Karlsruhe, Stuttgart to Munich. The events, as mentioned above, all provide a different scale of involvement, but work towards the clear goal of connection and supporting women in digital media. The meet ups are relaxed networking opportunities, the themed evenings deal with more intense topics, exploring strategies and networking. Their academy offers educational workshops and seminars which cover various areas in the digital space, upskilling and training members. Last but not least, the #DMW Round Table Talk is an exclusive series of events for supporting members which involves joint discussions and keynote speeches.
In addition to their own initiatives, DMW also actively work with a number of organisations and networks that further their agenda and give them the ability to host cross-platform events, broadening their reach in the industry. One of these organisations is WIFT Germany (Women in Film and Television). In a recent Theme Event in Cologne, the Digital Media Women created a space to discuss Audio-visual Diversity, and the fact that women are still actively hidden in media in 2019. This particular study on women was initiated by actress Maria Furtwängler, founder of MaLisa Foundation and was published in early 2019.
Digital Media Women provides a platform for women in Digital Media around Germany to not only share their achievements and learn more about the industry, but also to support one another. Like most organisations of this nature, it is run by volunteers and steered by the passion of these individuals. This movement is an example of the initiatives for women coming out of Europe, that are contributing to a better balance of gender equality in the media industry.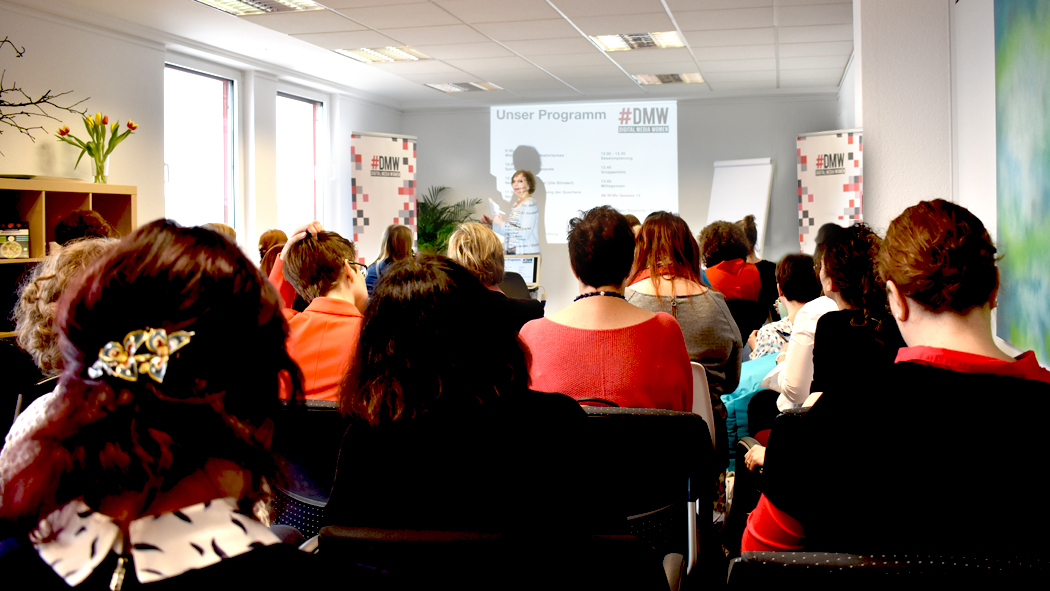 03.
You can read more about DMW and become a member here.
Radiodays Europe Lisbon 2020 with be running a Radiodays Europe Women session on Sunday 29th of March.
Book your ticket for Radiodays Europe here today
To book tickets to Radiodays Europe Women session only, please contact Rosie@radiodayseurope.com for the code to purchase.
Photo Credits & Content:
Header image 01: Photo by Simone Naumann. Active Digital Media Women meet at Zalando Berlin for annual Strategy Camp.
02: Photo by Andrea Härtlein. Theme Event "Ausgeblendet". Panel Discussion including Dr. Elizabeth Prommer (left) of University Rostock and Cornelia Köhler (m.) of WIFT Women in Film and Television Germany, on stereotypes and representation of Women in the German Film and TV industry. Panel Host Bianca Grünert (right), DMW Cologne. The Event was hosted by Cologne publishing house Herbert von Halem Verlag.
03: Photo by Andrea Härtlein. DMW event Cologne, March 2019. Sonja-Theile-Ochel, head of DMW chapter Cologne, welcomes 60 active Digital Media Women from all over Germany.