The home of an author who "has never been on a pedestal, who has never been inaccessible."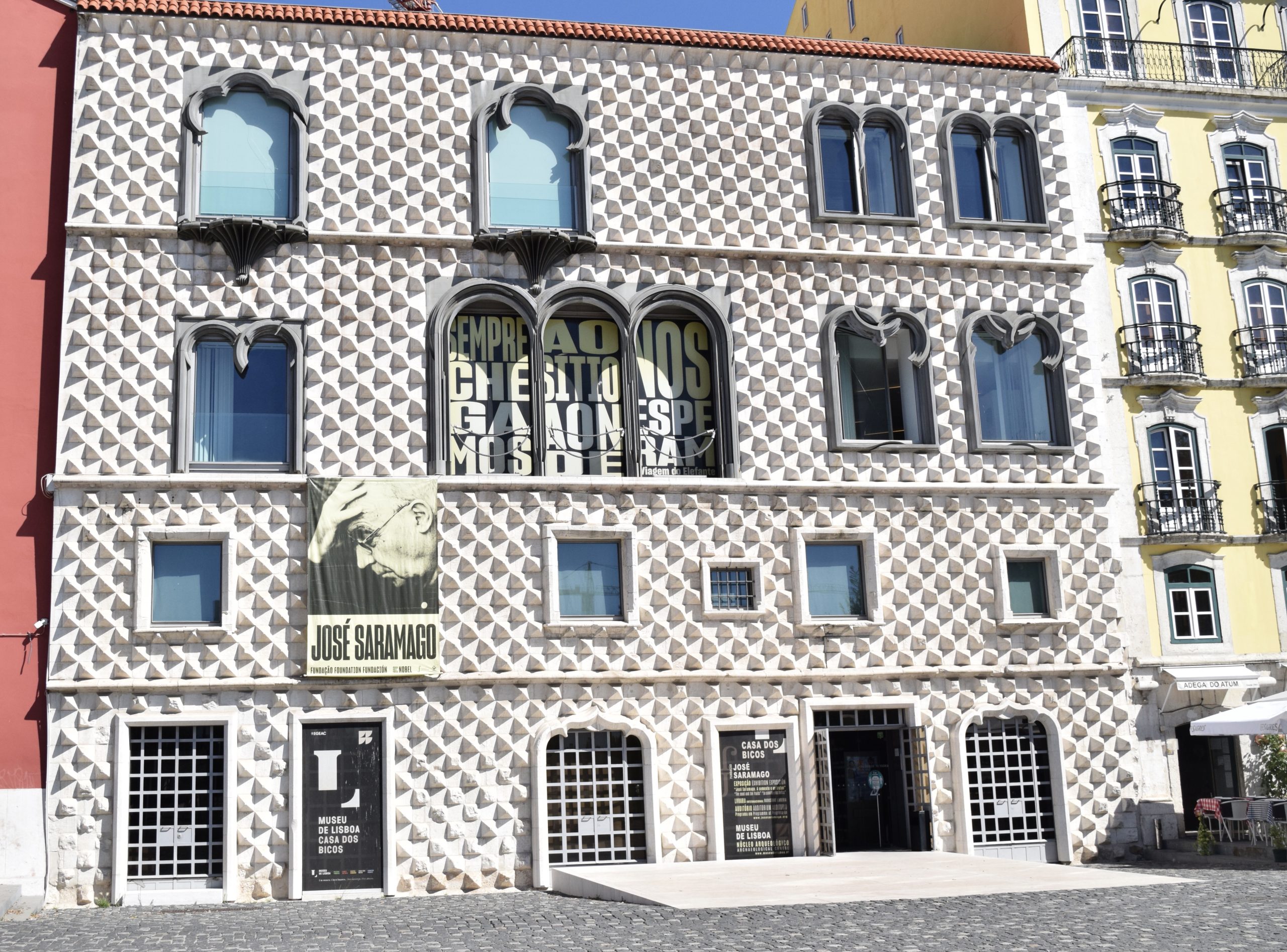 Casa dos Bicos // MARIANA SERRANO
Casa dos Bicos is located in the 'field of onions', today known as José Saramago square. With a privileged view of Tejo, the monument earned its name after the peculiar front pattern of the building. It's the place where we can find all of the author's work, and the story of their life.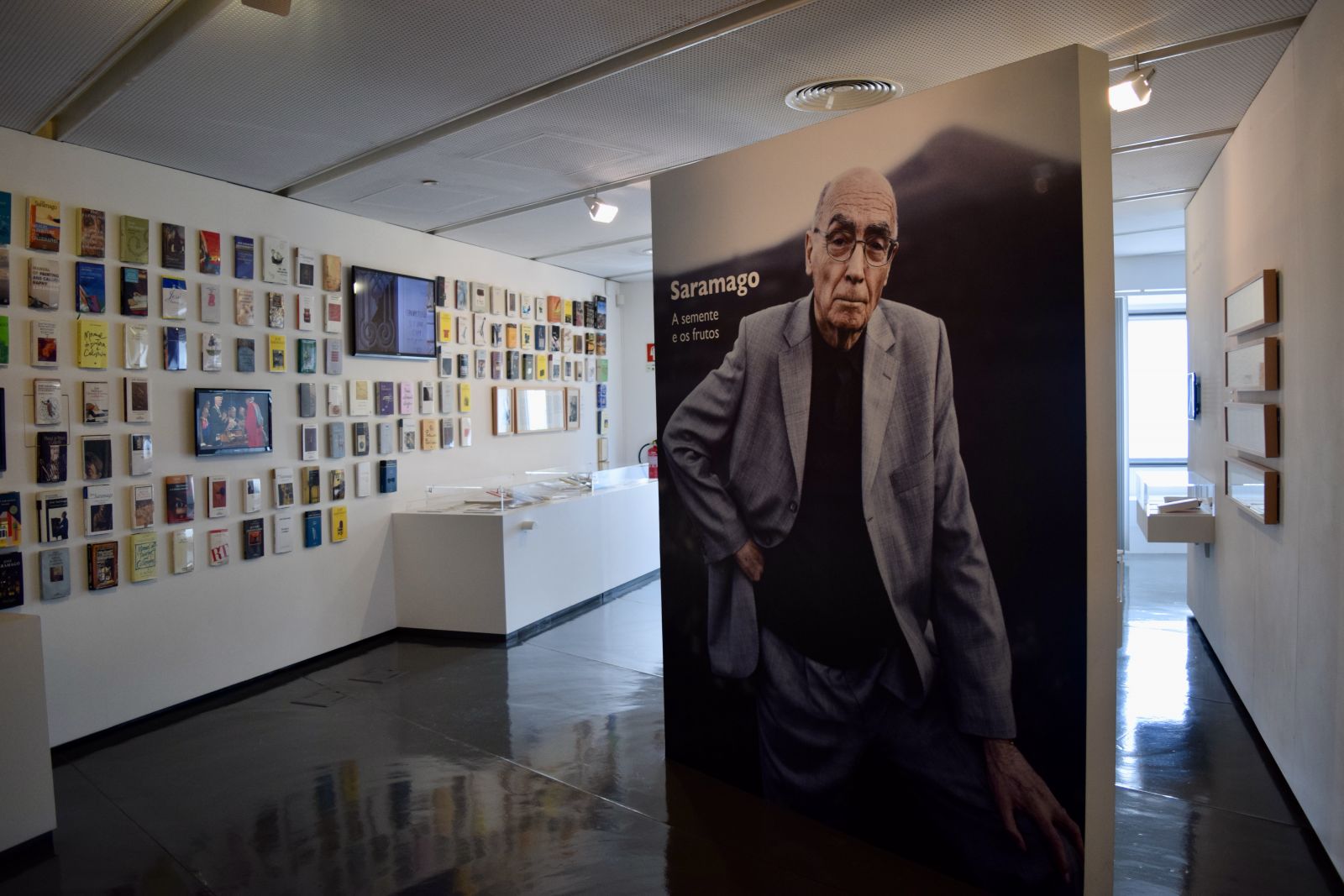 Author memories and books // MARIANA SERRANO
Sérgio Letria, who was invited, in 2007, by José Saramago and Pilar del Río to work at the Saramago Foundation, was responsible for showing us the place. Between 2008 and 2012, Casa dos Bicos went through the transformations that made it Saramago's home. Sérgio told us that if one day someone had told the author that he would have been able to write in Casa dos Bicos, watching the boats pass by Tejo river, he would have never believed it.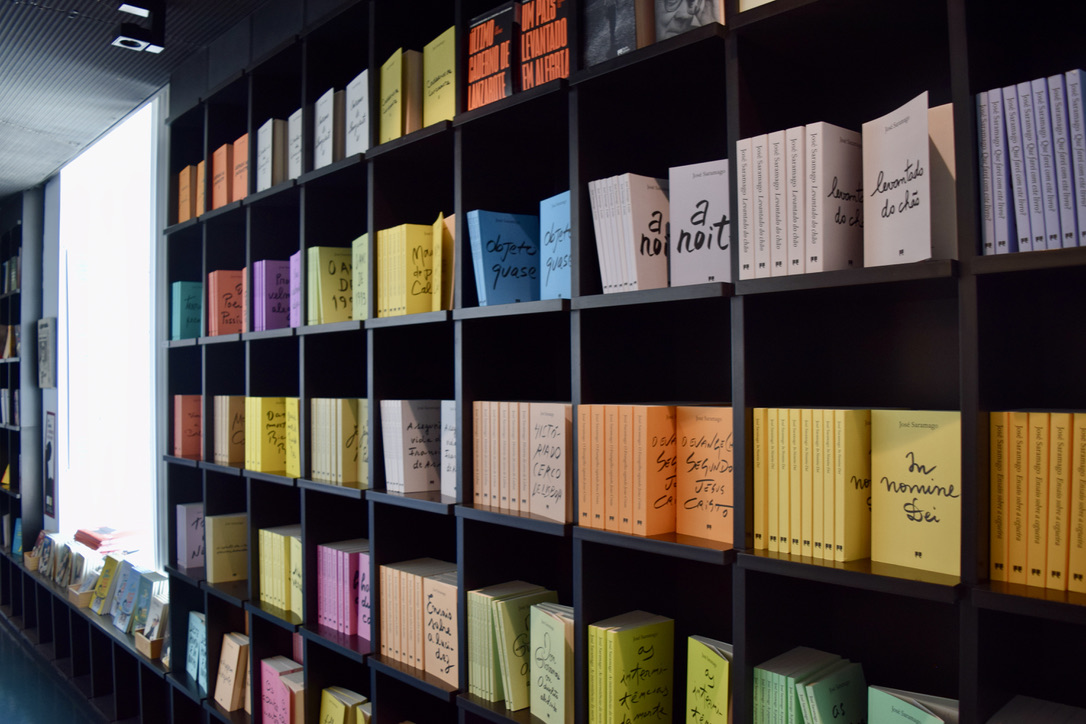 Bookstore // MARIANA SERRANO
Meaning that on one hand, it's true, death eventually came early: "Unfortunately the construction lasted longer than him."
The bookstore, offices, memorial exhibition and the ruins of the Roman past in Lisbon are all available for visit.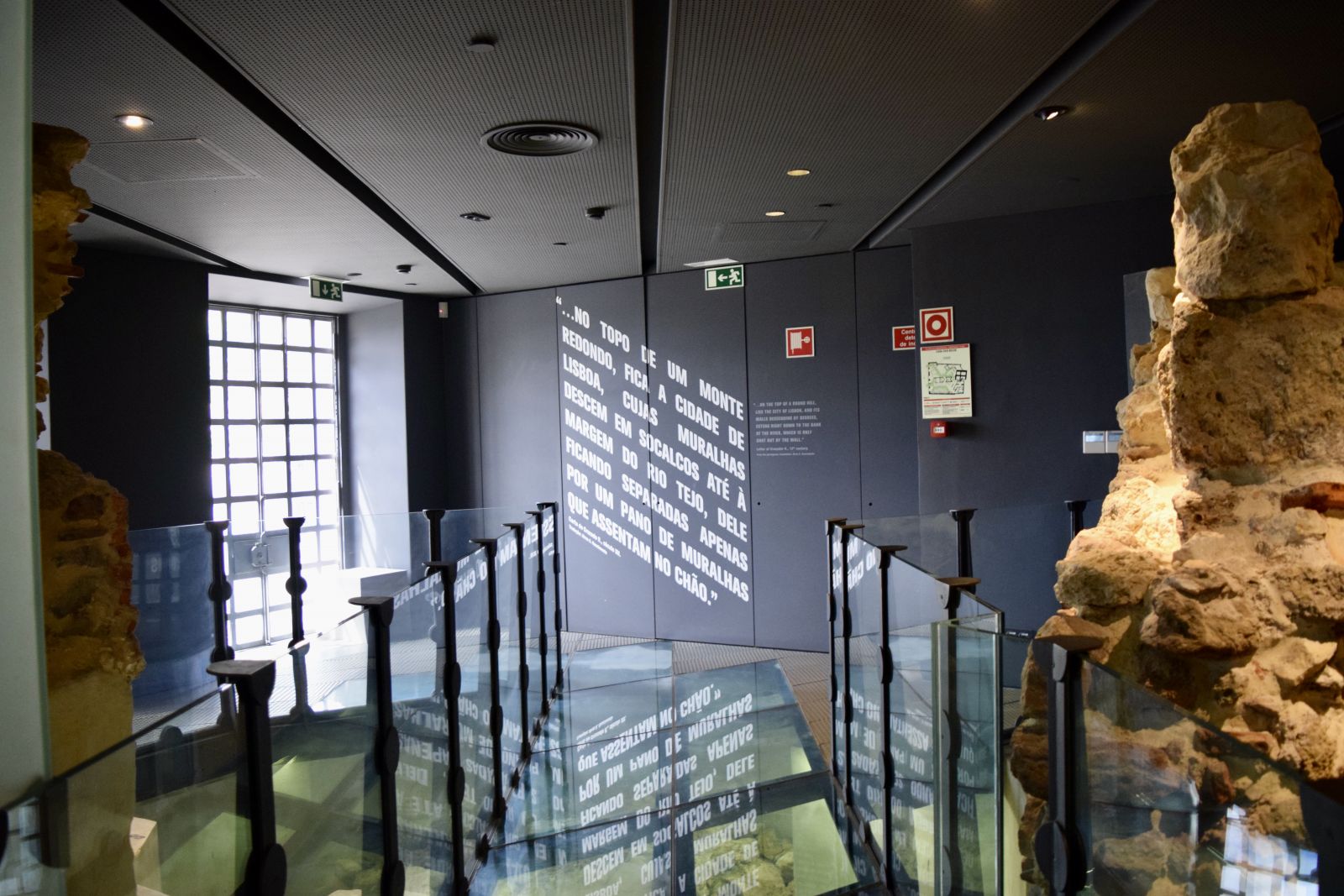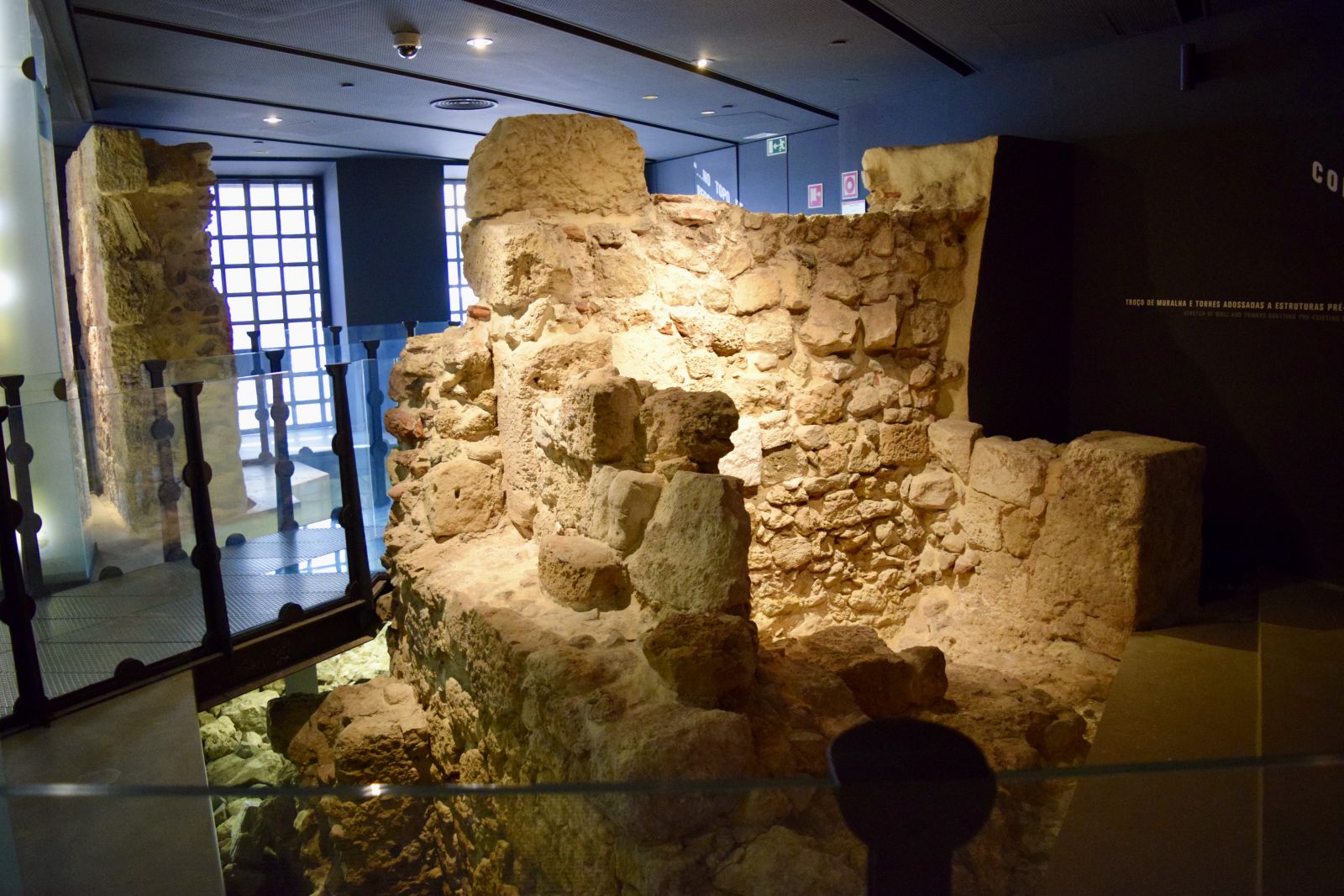 Debris of roman wall // MARIANA SERRANO
Still hidden, there's the library that holds some of the author's most intimate volumes. From recent editions to some rarities, all were collected in his office and didn't go to the archive in Lanzarote. In addition, there are belongings of General Vasco Gonçalves, where interest goes beyond the titles, including hidden notes from the first Prime Minister of Portugal after the Carnation Revolution.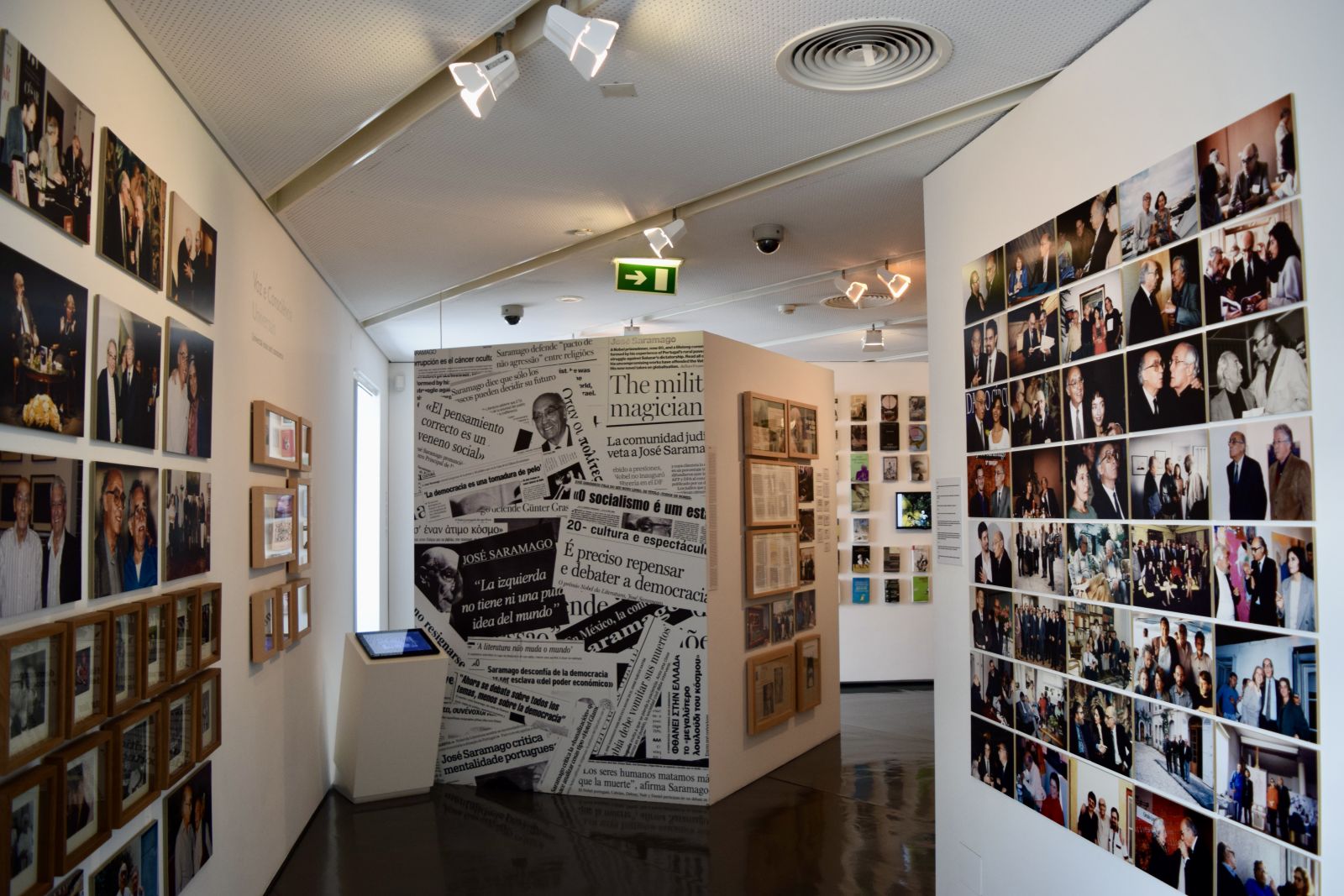 Photos and headlines with some of the most important moments // MARIANA SERRANO
On the walls, the various layers of the almost centenary José Saramago are treasured: from the novelist, poet and chronist, to the political and civic thinker and interventionist whom "never shut up and challenged people to think."
Written by Mariana Serrano.
Reporters: Andreia Simão, Mariana Serrano and Paula Suaila

Join us at Radiodays Europe – Register Here