In Intendente's Square, where there was once the Viva Lamego tile factory, there's "A Vida Portuguesa". Here you can find all kinds of typical Portuguese products in a store that couldn't be found anywhere else. Never "painting all walls in white and creating light focus, that could create a space that could be found in New York, Lisbon or Tokyo", but always adapting with the surrounding places, respecting and keeping the essence of the historic building.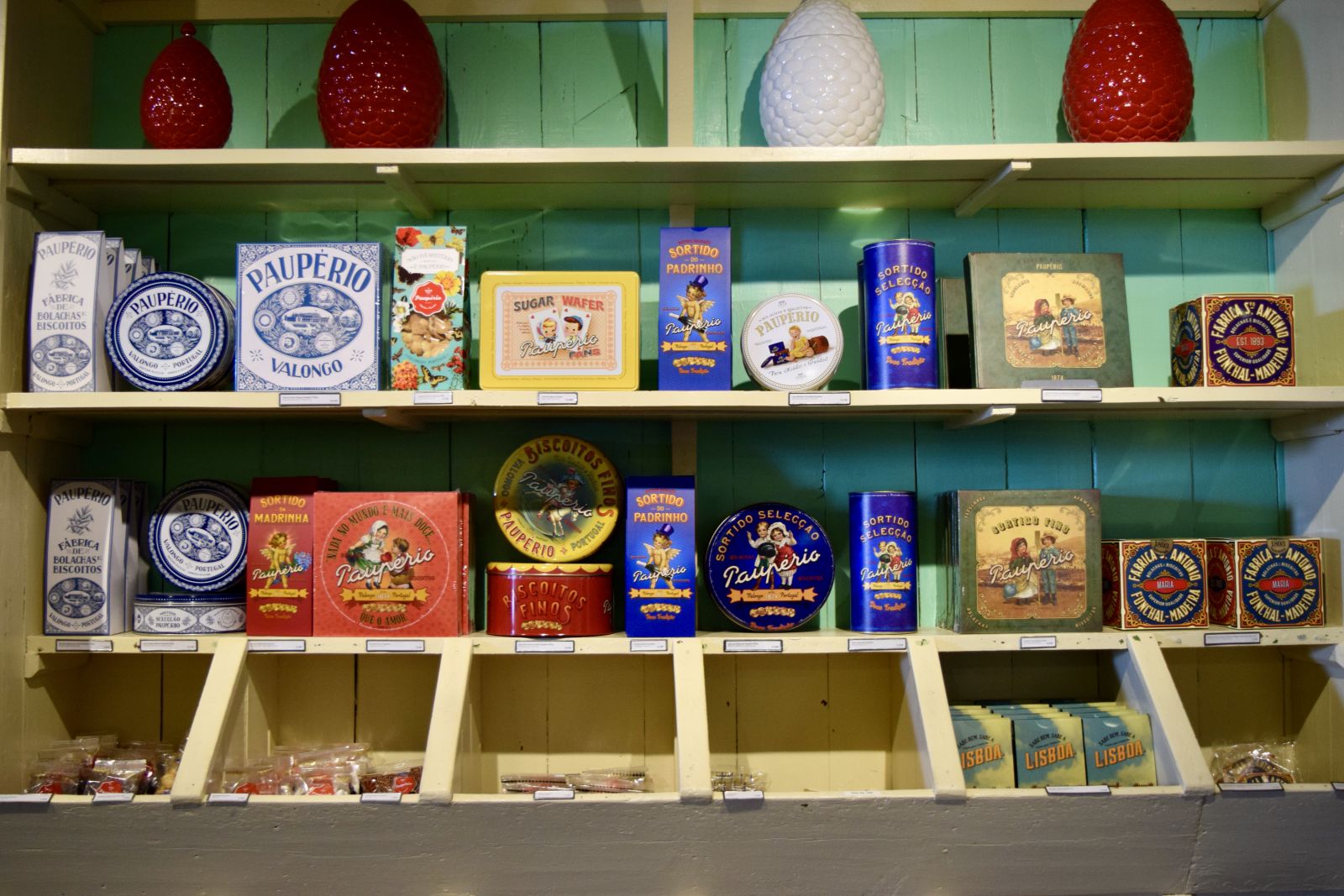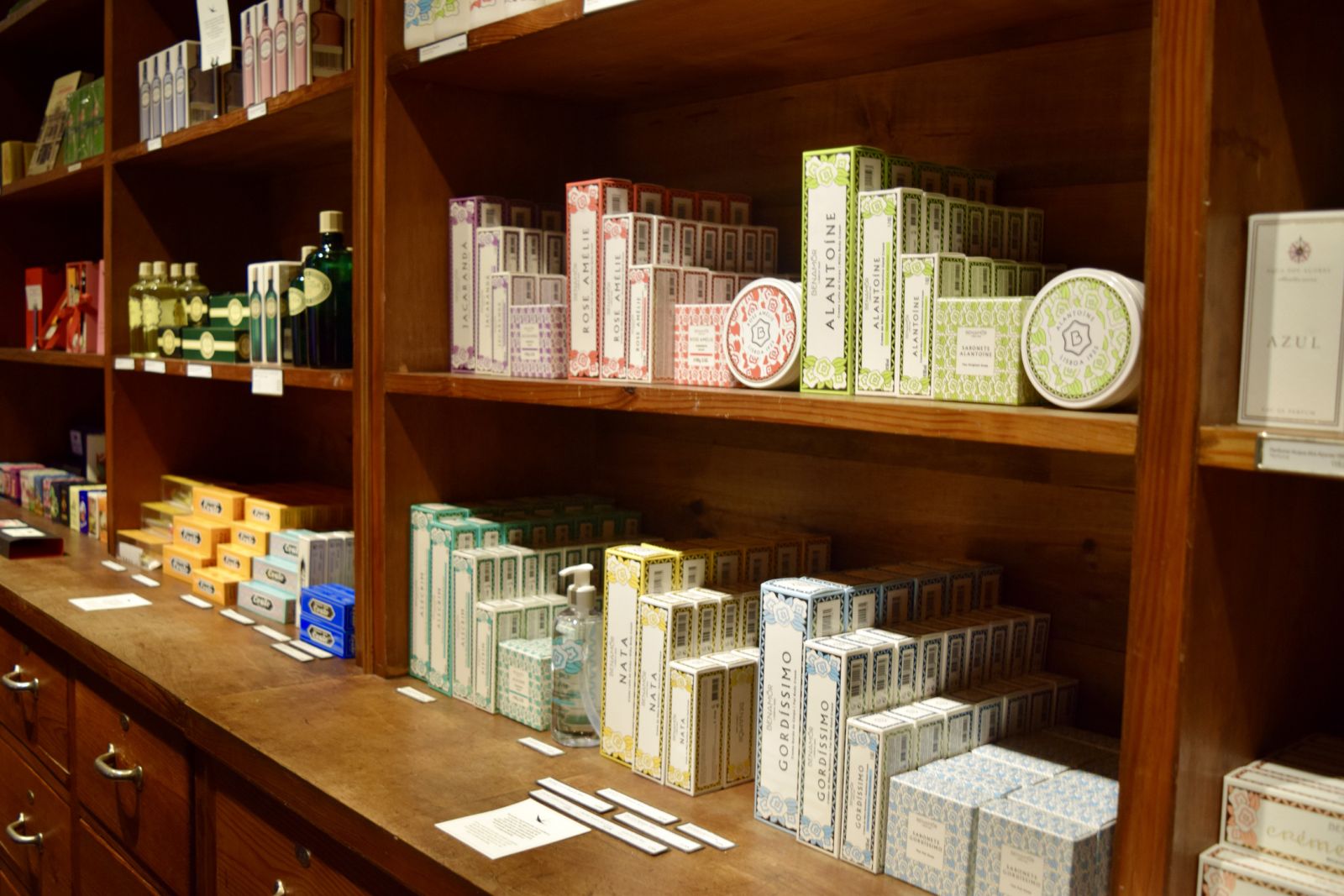 EAU products and cookies available in the store // MARIANA SERRANO
The founder, Catarina Portas, came up with the idea while writing an article to Magazine Marie Claire. Once she made a basket with typical pantry products of the dictatorship times. Some years later, she tried to redo the basket, but released that some of the items no longer existed. From that point, she felt like something had to be done. "Retrieve, gather the objects in a space and give them a place in which to be seen", in the words of Ana Almeida, communication coordinator and member of the team since 2013.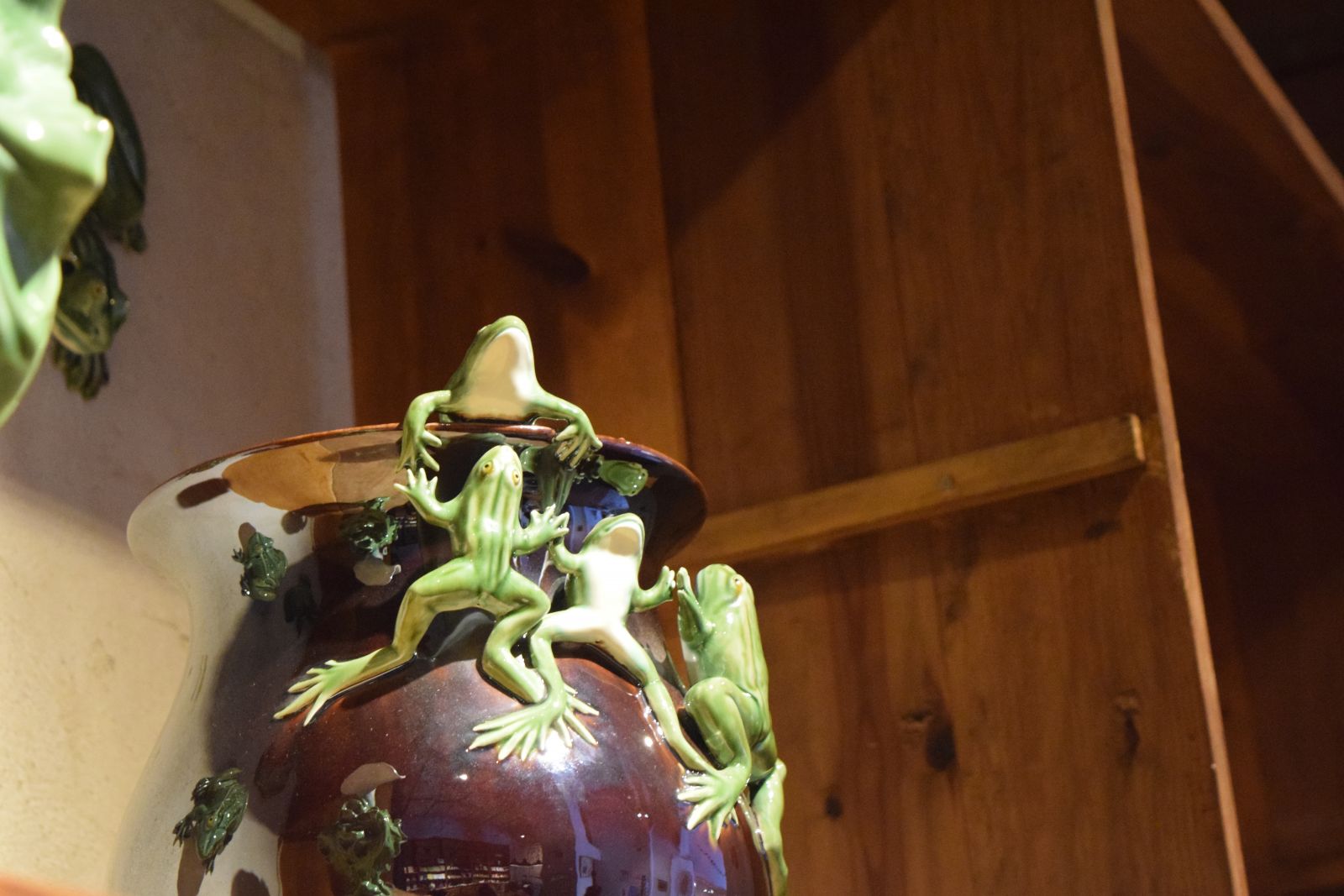 Ceramic Swallows and jar with ornamental frogs from Bordalo Pinheiro factory // MARIANA SERRANO
Typical are ceramic swallows, from Bordal Pinheiro, which are exclusive, but there is more. Traditional toothpaste Coto, Benâmor lotions, Regina chocolates, wine, olive oil, pencils and books are some of the bestsellers. The choice of brands in the shop has two standards: the quality and the nationality. In the begging, they used to have mainly old products, but nowadays can be found young creators, new industries, small factories, and young artists that reunite the "Portuguese know-how" and "tradition", because "Catarina's idea is not to do nostalgic store with the eyes in the past, but a space to appreciate the special things made in Portugal that is truly special."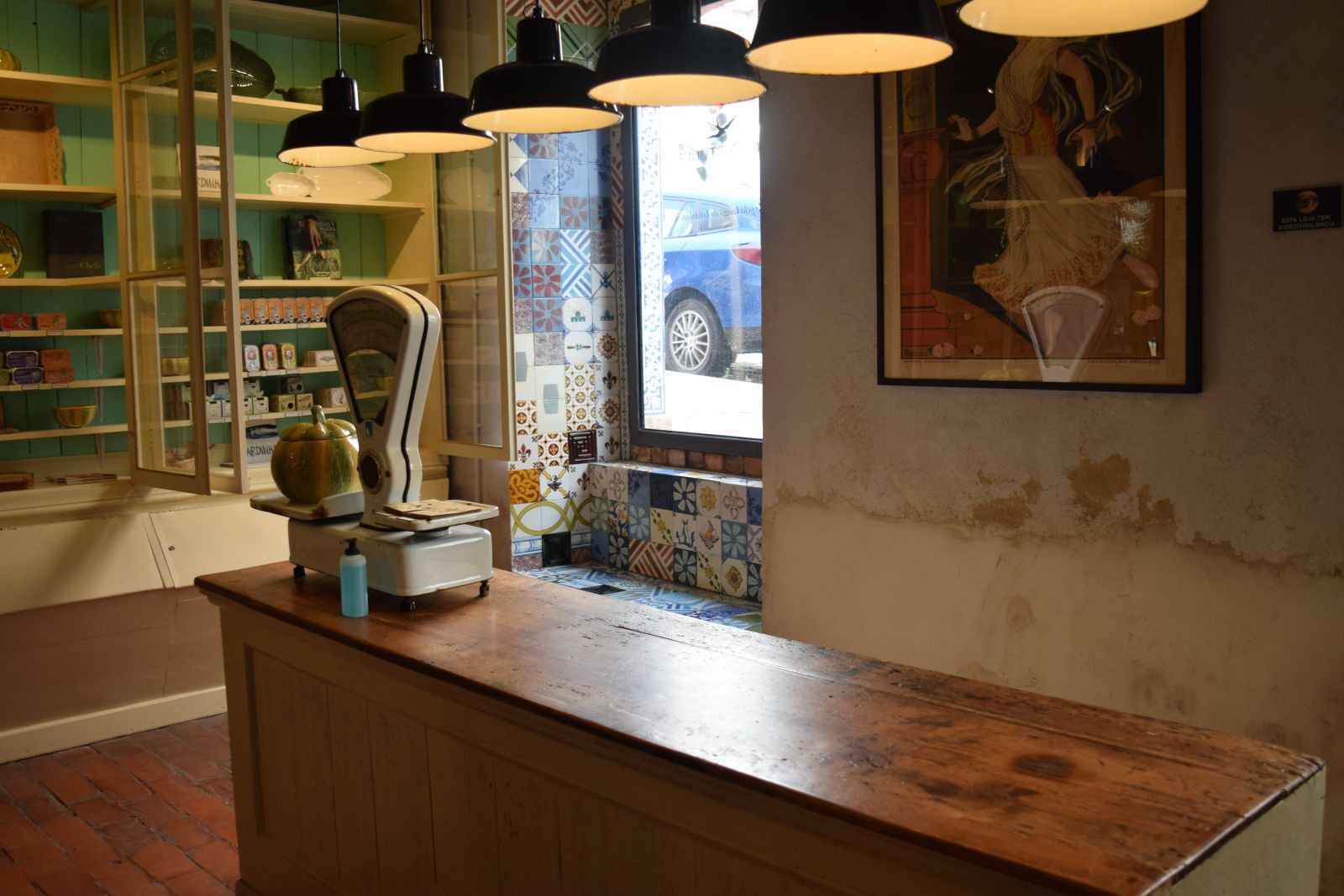 Detail of Intendente store // Mariana Serrano
"A Vida Portuguesa" can also be found in Rossio, TimeOut Market or online.
Written by Mariana Serrano.
Reporters: Andreia Simão, Francisco Sezinando and Mariana Serrano

Join us at Radiodays Europe – Register Here