The move to streaming is not a new thing. There's no need to use the radio to listen to music nowadays.
"It's not the fact that streaming has come around, it's about life having changed" – Lona Clarke
Rebbeca Frank, Kiss Content Director, explains that stations that have music-only sequences, need to "stop being lazy" and start making programs. Admitting that even radio workers go to work listening to Spotify, "there is nothing better for me than having a guide in music."
Besides that, there is a need to stop thinking about streaming and radio as enemies:
"We coexist, and make deals. Not one against each other." – Rebeca Frank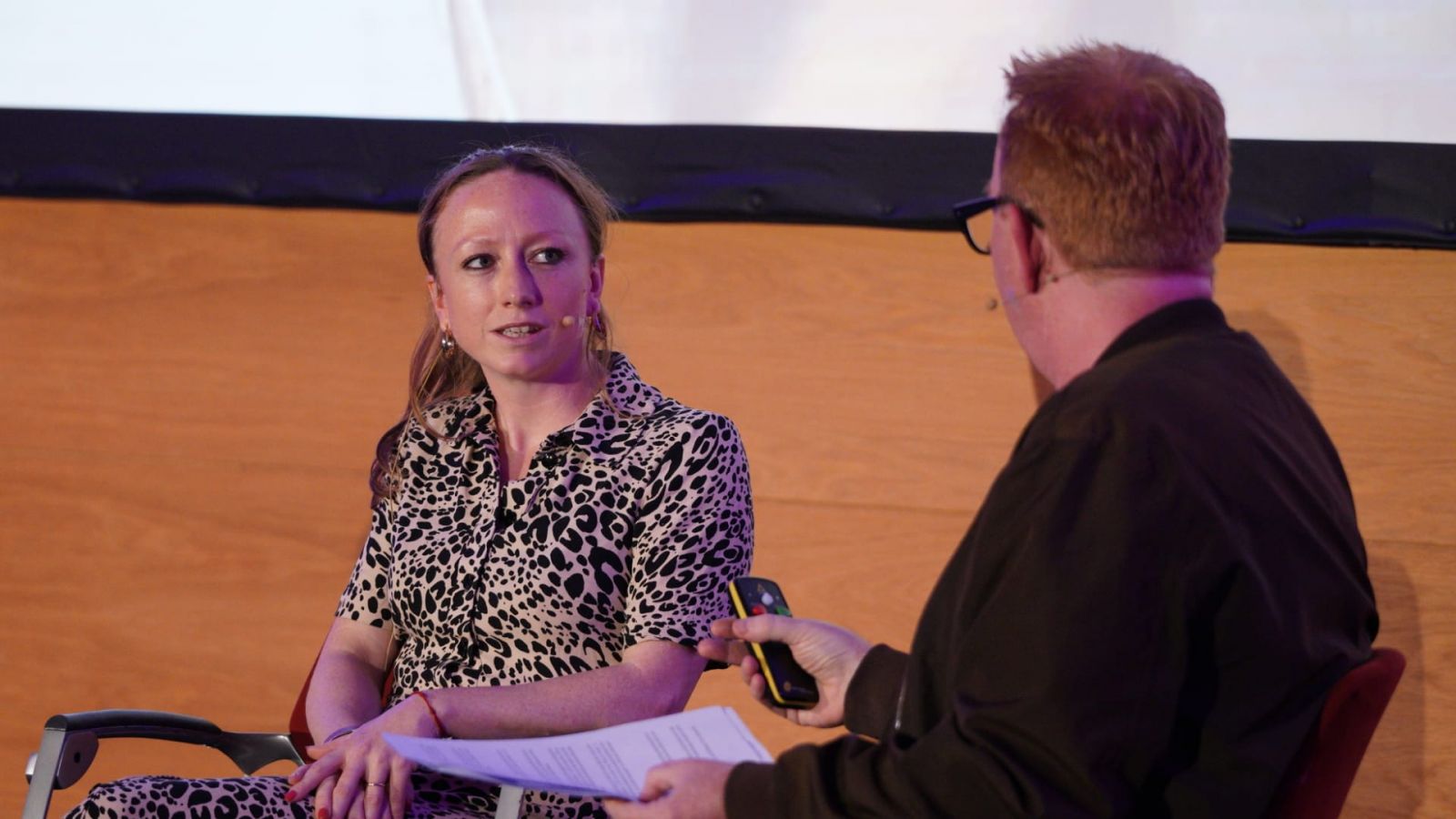 Rebecca Frank and Nick Goodman
To Lorna Clarke, BBC, it is not music radio that has been attacked, or news radio. It's changing times, when at home, people go digital. To Sophian Fanen, a freelancer, there is a need to stop thinking about radio and to create podcasts.
Through the pandemic new channels emerged as an attempt to globalize radio, small channels streamed and compartmentalized in diverse genres so that audiences could adapt their preferences and listen to more radio. Audiences became used to the power in modifying streaming sites to personal preferences, and that's the demand for radio to compete – give the listener a personal touch in radio – this modification in radio might happen in two formats: new radio station, provided by a mother station, or streaming branches connected to the station.
Written by: Andreia Simão and Mariana Serrano