Pedro Mafama's first studio album was released this year. "Por Este Rio Abaixo" is a combination of Portuguese and foreign musical influences, from the past and the present. He describes it as an album of bridges, where "tradition" and "personal experiences" merge.
He has some important references from Portugal and from the rest of the world: "I feel there are some ghosts hovering my album, for example Amália Rodrigues, Cesária Verde and Umm Kulthum".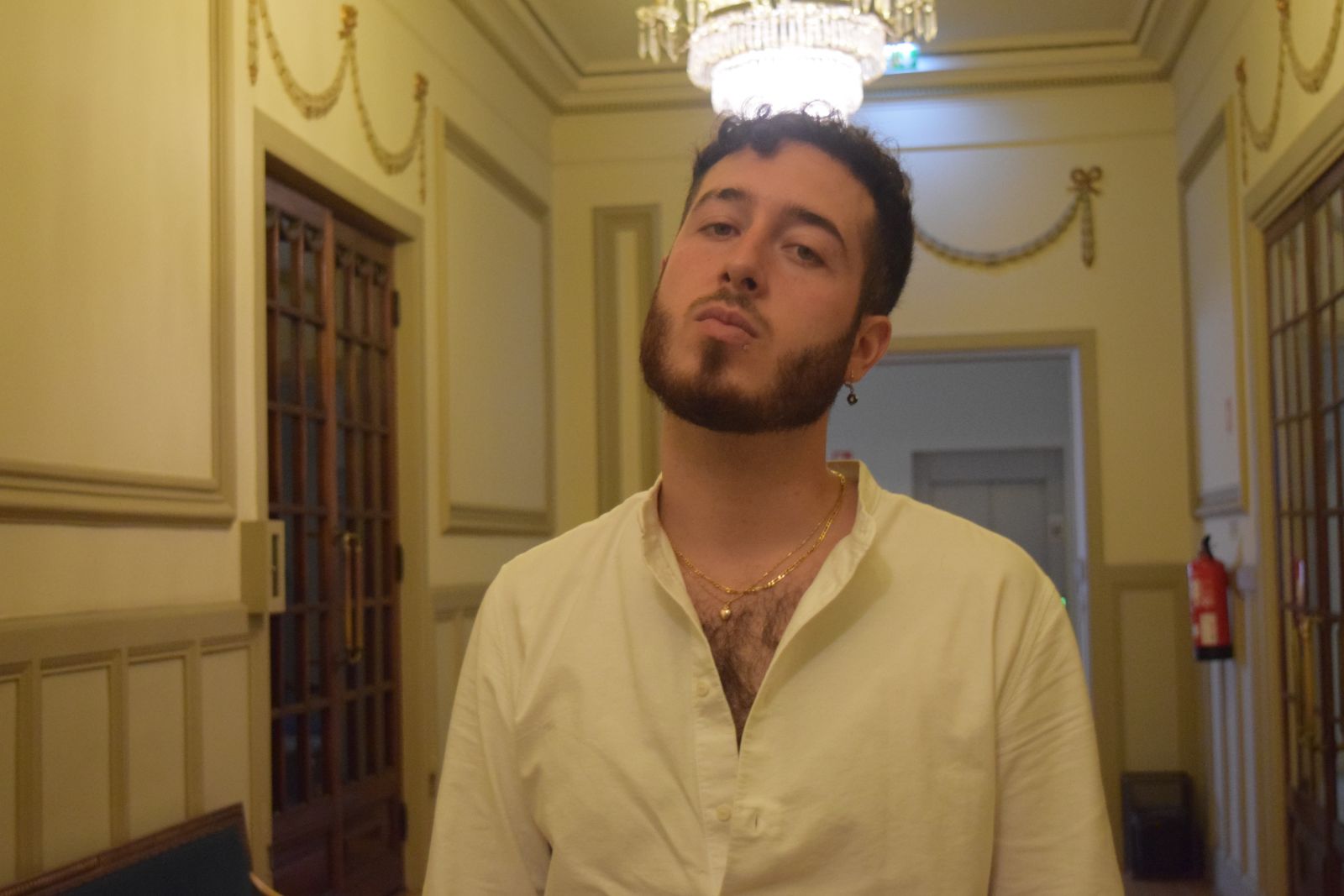 Pedro Mafama at Tivoli BBVA Theater // MARIANA SERRANO
Reflecting on the past, he has global concerns that he fears may not be understood. "I see Amalia's work with a big Arabic influence in the way she used her voice, the guitar presence in her music and, of course, her favourite artist was Umm Kulthum", he explained. On the other hand, he knows this global point of view is not common throughout generations: "Older generations were taught to see culture as an individual, national identity".
Through his love of history, Pedro adds his fears and day-to-day societal observations. The result is a modern symphony that uses new technologies. He gives the example of his music "Que o Céu não Caia " that has Portuguese guitar, a unique fado (a Portuguese music style) way to sing and autotune. This way, he tries to attract the young public and give them a piece of personal culture that can otherwise seem old fashioned.
Written by Gonçalo Martins.
Reporters: Andreia Simão, Gonçalo Martins and Mariana Serrano

Join us at Radiodays Europe – Register Here