The session begins with Rasmus Kidde (Audience Researcher at DR), Preeti Naini (Senior Product Manager at Gracenote) Rune Born Schwartz (Managing Director at Munck Studios) and Michael Mignano (Head of Creation Platform at Spotify) discussing the future of Podcasting.
Rasmus Kidde highlighted that one in every three times we listen to podcasts that we have heard before, so we know it is a habitual medium which gives us the opportunity to create these habits within our audience.
Younger audiences mainly find their podcasts through friends as well as social media coverage. Interestingly the podcast platform at use was also important.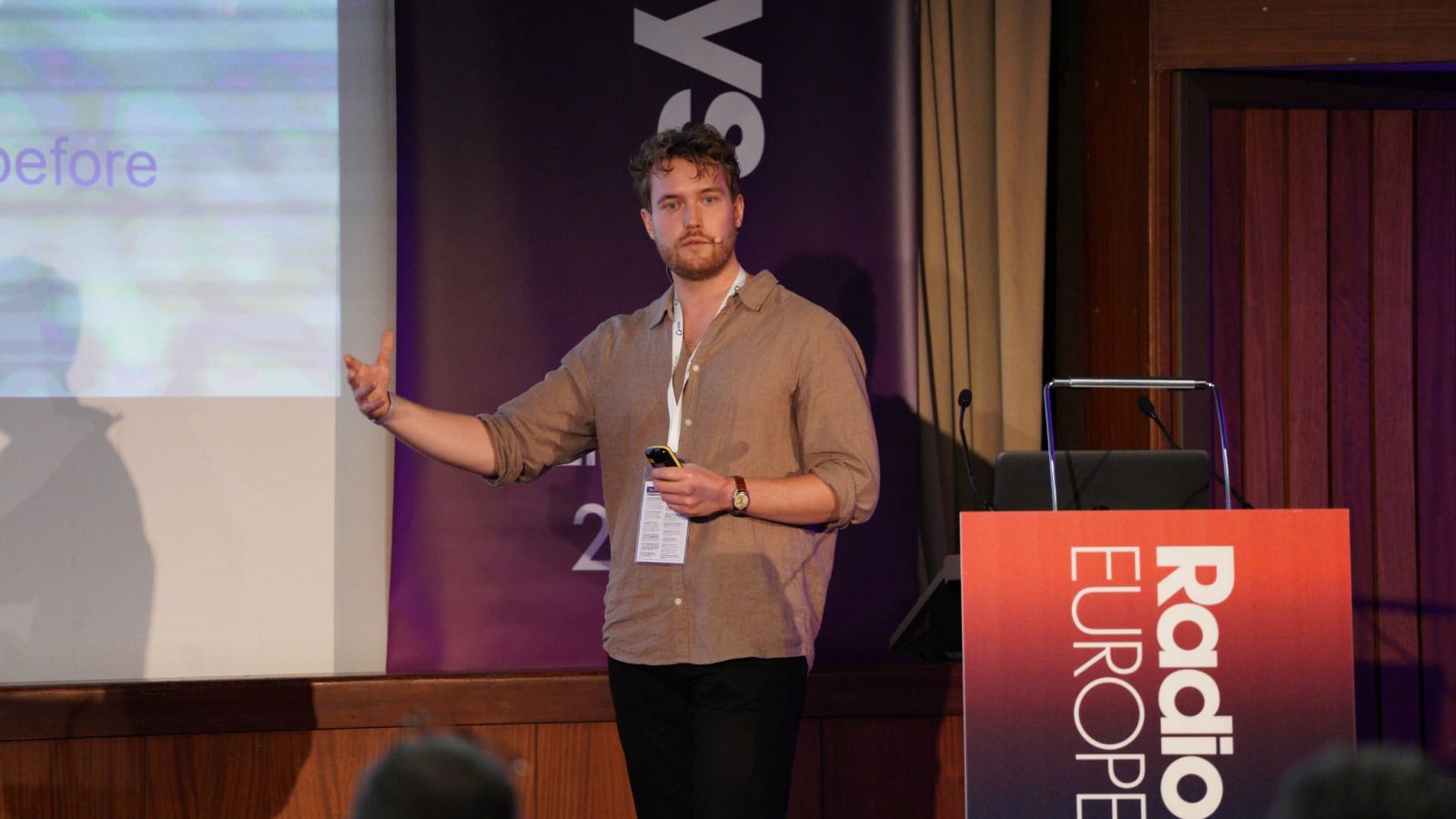 Rasmus Kidde // Fábio Pires
Via Zoom, Preeti Naini talks about how podcasting is evolving and social media has a vital role on the visibility of content such as podcasts, especially when directed to those younger generations.
In the last year podcasts' presence on social media became increasingly important. As most people worked from home and social gatherings vanished we lost the typical "water-cooler" moment.
Naini thinks a personal podcast experience is the future. At Gracenote they take the RSS feed and add more AI and metadata to recommend ways podcasts can increase their audience and engagement.
Focused on the discovery of content, Michael Mignano from Spotify, values the role of data in informing discoverability and using AI to assist in this area.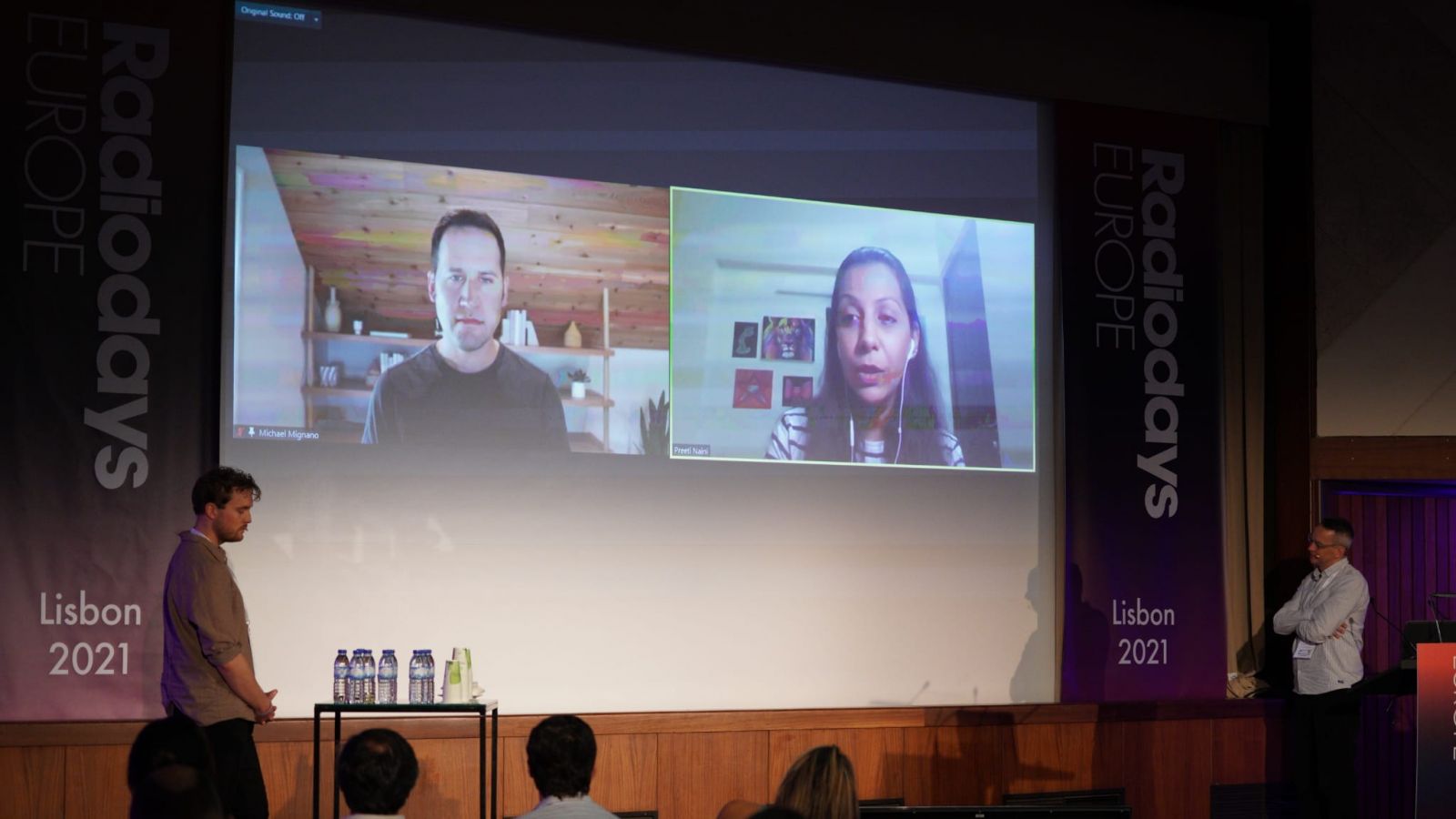 Michael Mignano and Preeti Naini, Via Zoom // Fábio Pires
Once more, social media is mentioned as a key factor on how to build and engage audiences with content and making it so that users can share content in an attractive way is important to this.
Platforms are designed around thinking about the user – Who are they and what will they look for? They need to be enjoyable to audiences in order for them to share it on social media. Spotify now offers users the ability to share with a time code which has gone down well with users.
For the creators, Spotify offers a sort of micro-site that can be shared as a card on social media – it's a win-win for spotify, creators and listeners all together.
Written by Andreia Simão and Meg Long