For a long time there was a gap on the cultural scene in Lisbon: bars, restaurants, museums, even some open-mic cafes were possible to find around the city, but a comedy club was missing.
Lisboa Comedy Club: Stage // ANDREIA SIMÃO
That's where Nelson Fernandes's idea to, against all of the pandemic odds, start a new business revolutionized the cultural surroundings of Lisbon.
On Duque de Loulé Avenue you can find the "Lisboa Comedy Club" where everyday, from Tuesday through Saturday comedy in its purest state, happens.
The line up is never revealed, because, as the owner told us, there is something mystical about a comedy night, just like a night of "fados", where the artists are never announced and the audience enjoys the show with no pre judgment or preference.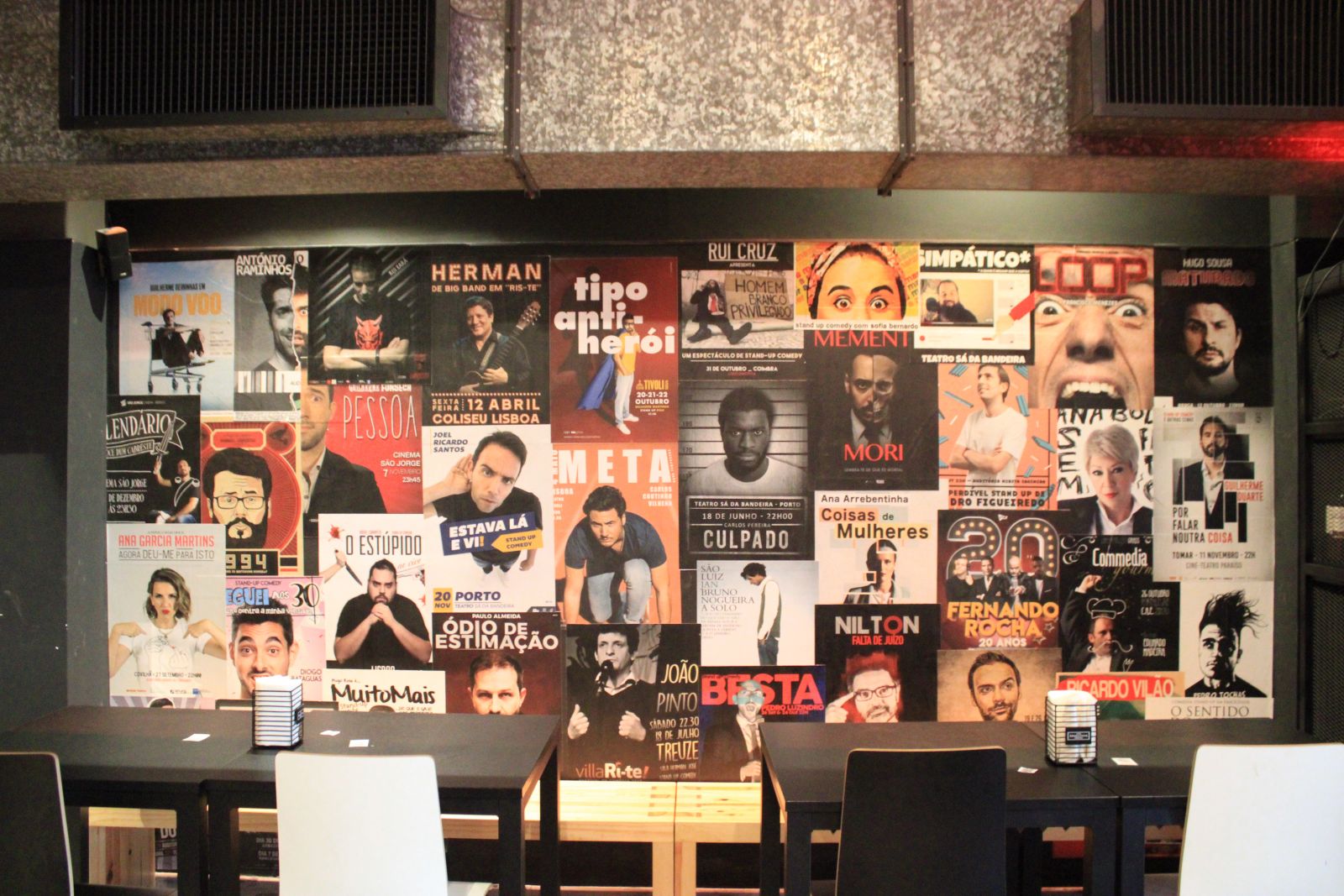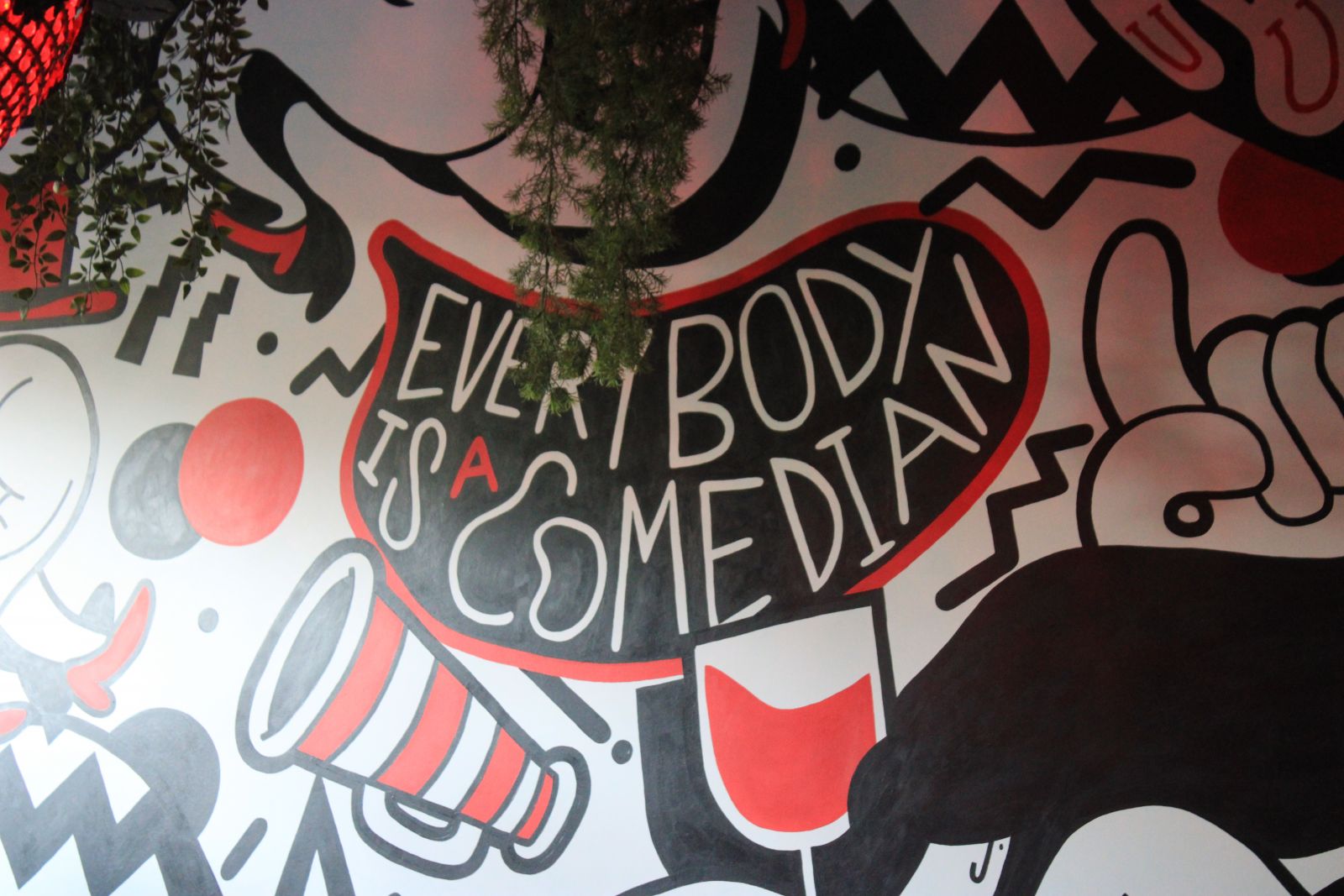 Image from the club // ANDREIA SIMÃO
The idea behind the comedy club is in theory very simple: why enjoy a burger quietly when you can do it in the midst of a laugh?
"Lisboa comedy club" is a diverse restaurant where the menu transforms the dining experience, from classic burgers to a panel of finger food you can share with your peers – the menu is made thinking about how practical eating can be.
After the host presents the night and warms up the audience, the room fills up with food and beverages. Only after dinner time the 1st act begins, usually with three comedians each, and a break between each act, the comedy club is both an open-mic bar and a place where more well established comedians go to test some of the materials they write, rather it be on the main stage, or on the underground theatre, reserved for booked comedy specials.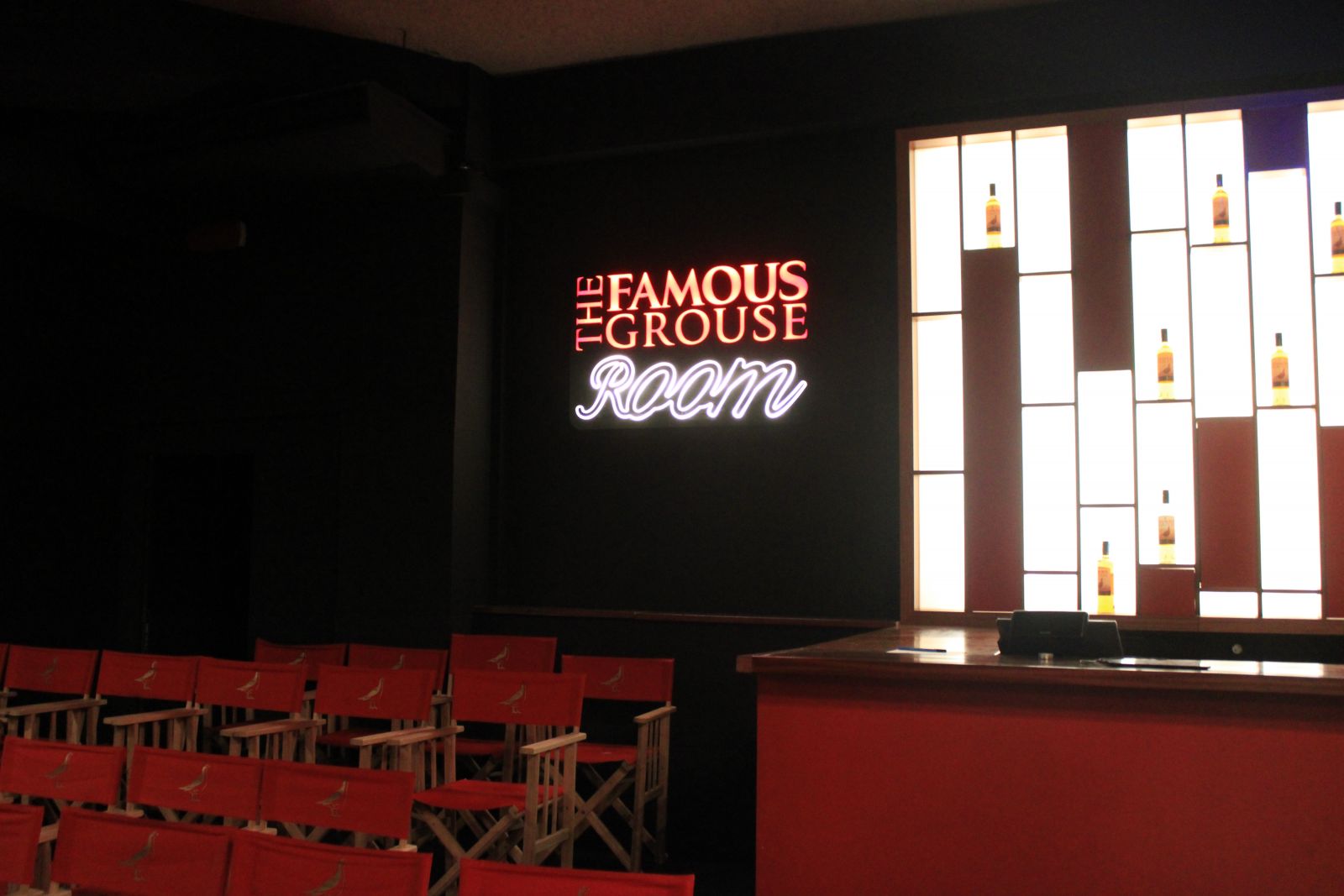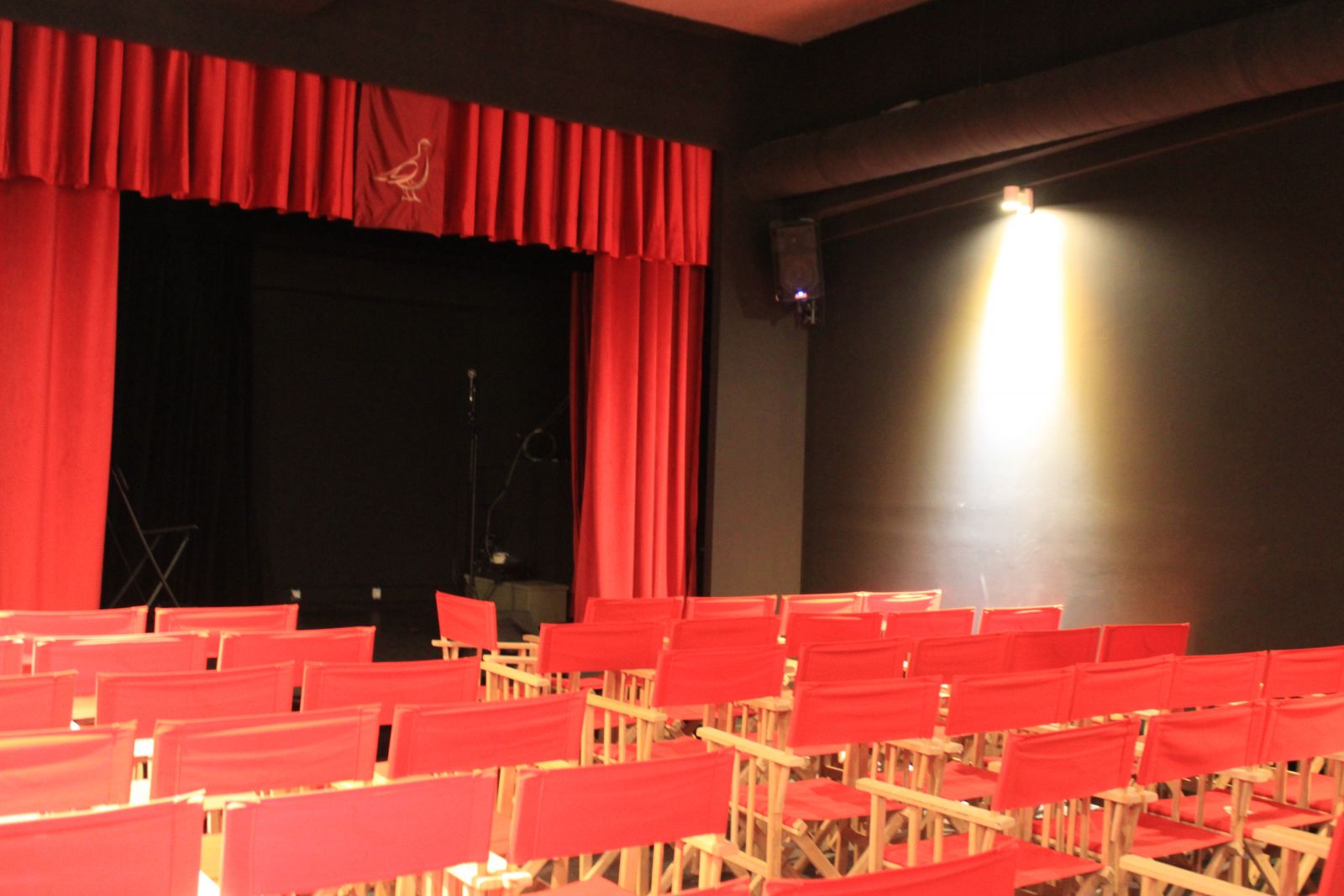 Images from the theatre room // ANDREIA SIMÃO
That's the magic of a comedy night: everyone has a spot, from beginners to professionals, but most of all, the guest of honor: the audience, whomever it may be.
Written by Andreia Simão
Reporters: Andreia Simão and Francisco Sezinando

Join us at Radiodays Europe – Register Here