Getting up before everyone else that's what every morning host does and Stuart Freeman has been doing it for 18 years at FM4. What's different about him is how he welcomes his audience at 6am: "Liebe Listeners". "I was calling people 'liebe listeners', people liked it and thats how I talk at work. For example: What do we do for a Verlosung, bloody beeindruckt or where's the Klammer-machine", says Stuart.
These are words the FM4 audience can hear at six in the morning when they tune in. Stuart Freeman is the only radio host in Austria and probably the world who is consistently mixing English and German. Stuart calls his language mix "Germish".
For the mostly German-speaking audience it is refreshing to hear his voice in the morning. The secret for his catching energy, he says, is 'getting up early for the nation'. "I've always been a Morgenmensch, working on other radio stations in the past, it's just the getting up. But once the alarm goes I'm fine. I'm really 37 but I look older because of the lack of sleep."
Stuart Freeman began working as a DJ in soul clubs in the north of England. He left the UK to work as a DJ for the American forces in Germany. He returned to the UK and presented Soul Time for one of the early UK independent radio stations, Swansea Sound. After spending some time in America, he was a newsreader, continuity announcer and sports reporter for ITV's World of Sport. In 1990, he went to Vienna to work for the English radio station Blue Danube Radio, the predecessor to today's FM4. Stuart Freeman was the first voice to be heard on the new FM4 when it was relaunched as an alternative music radio station, covering the whole of Austria.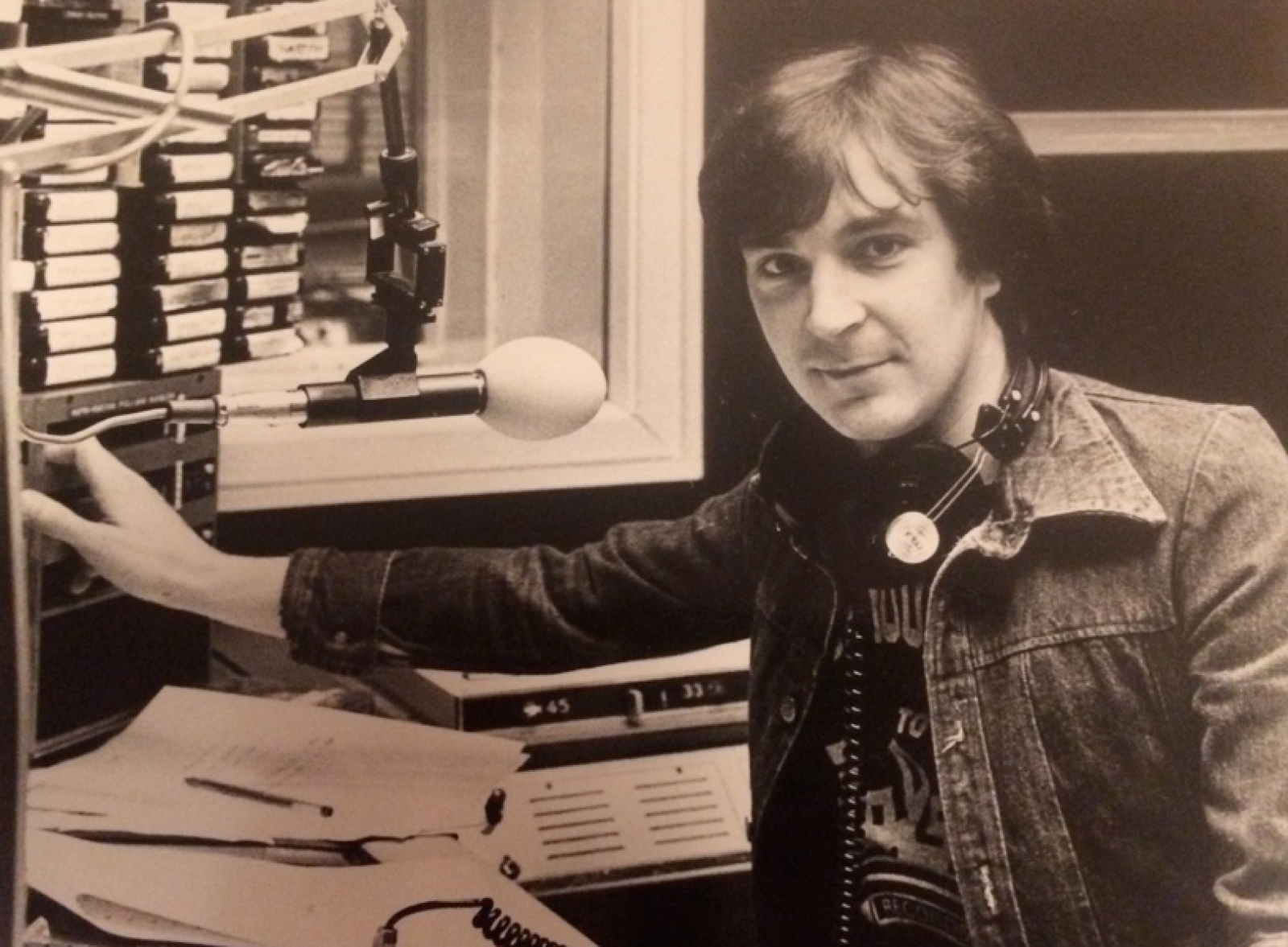 The beginnings of Stuart's career as a radio DJ
In the beginning he wanted to stay in Vienna for just one year: "I came here for a three week contract, they decided they lied me and asked me to do more, so I worked like that for two years. Then I went back to another radio station in the UK for two years and then came here permanently. When I was asked to do the morning show for FM4 I said I'd do it for a year and then go to Australia. That was eighteen years ago!"
He now calls Austria his home: "It is a paradise although not a lot of Austrians know that. The social system works, and I love the job I do at FM4. I got back to the UK often, but can't wait to get back home."
Radio FM4
FM4 is an Austrian radio station, operated under the realm of the Austrian Broadcasting Corporation's (ORF) television and radio. FM4 is the only radio station in Austria which is bilingual with Engish and German content and has increased popularity not only as a radio station, but also as an information platform. FM4's playlists include classic alternative genres like rock, pop, electronic but also hip hop, house, punk and still they are not afraid to dive into experimental areas. The station is in support for national artists, as well as covering international releases. In addition, FM4 has become a popular host for music events and is co-hosting Austria's biggest alternative music festival, the FM4 Frequency.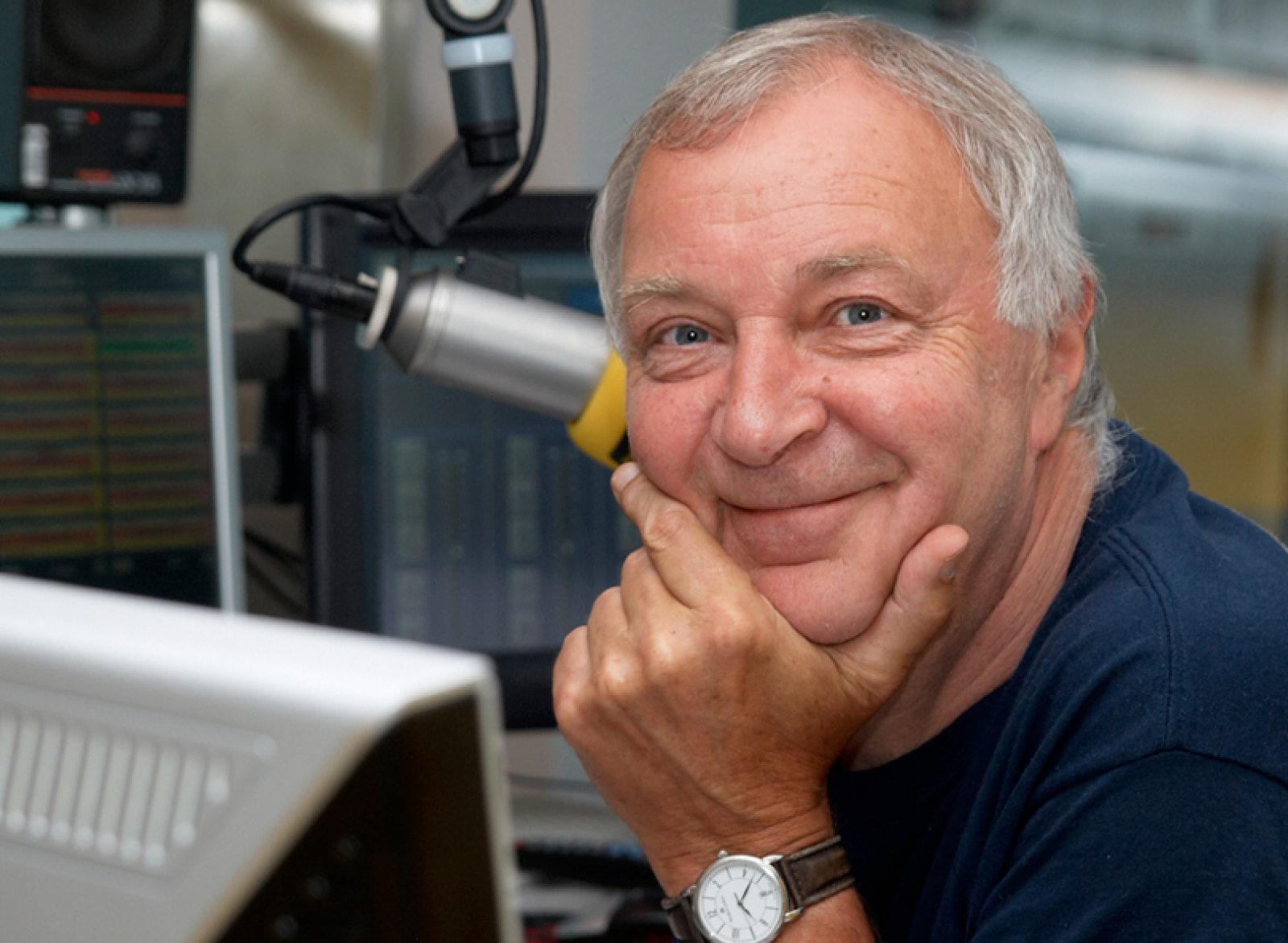 Stuart at FM4
One of FM4's distinct feature is its choice of language. The morning programme hosted in English. During afternoons and evenings presenters mostly talk German. FM4 also has their own news team delivering newsflashes in English and in French. Whilst many countries offer radio stations in different languages, FM4 is doing it for an Austrian audience.
Website: fm4.orf.at
If you want to listen to Stuarts morningshow and his "Germish" click here.